If you found out someone had been reading your email messages for months, and might have posted your private stash of nude pics online, would you feel better if they were sorry? Like, really, really sorry?
Christopher Chaney, the man arrested by the FBI for hacking as many as 50 people's email accounts, offered a lengthy and seemingly heartfelt apology in an interview with a CNN affliliate. He said:

"I deeply apologize. I know what I did was probably one of the worst invasions of privacy someone could experience, and these people don't have privacy to begin with. And I was in that little sliver of privacy they do have."
He adds:
"It started as curiosity and it turned into being addicted to seeing behind the scenes of what was going on with these people you see on the big screen."
G/O Media may get a commission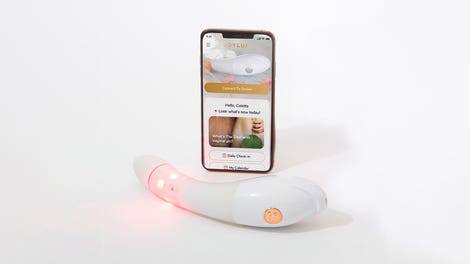 $50 Off
Joylux vFit Gold Device
The reporter picks up on the term "addicted," but hopefully Chaney just meant it as a figure of speech. These days the moment anyone gets caught doing something monumentally sleazy, they immediately confess to having a crippling addiction, but that's not what's going on here. As anybody with a sister will tell you, reading someone else's diary can be fun even though you know it's wrong and you're likely to get the grounding of a lifetime if mom finds out.
But the issue isn't just that Chaney pried open the flimsy lock to Scarlett Johansson's diary with a bobby pin. Somehow a significant chunk of the world's population wound up seeing the photo, but incredibly, Chaney says he isn't responsible. As he tells it, he was only reading celebrity emails for his own personal entertainment. Then out of the blue, someone contacted him and said they wanted to sell the material. Chaney said no, but the photos wound up online anyway. According to Reuters, the feds have no information on whether Chaney profited from the hacking, but the investigation is open and others could be charged. Either Chaney is lying, or there's a mystery "hackerazzi" breaking into random civilian email accounts just to see if they have any stolen celebrity nude pics.
Accused Celebrity Hacker: 'I Deeply Apologize... It Eats At Me' [CNN]
Hacker Says Was Addicted To Prying On Celebrities [Reuters]
Earlier: Police Arrest Lone Weirdo Who Hacked ScarJo's Nude Photos