Turns out it wasn't the work of an exceptionally crafty and twisted publicist, after all. Authorities say that they've nabbed the "lone wolf" behind the unauthorized release of nude photos of Scarlett Johansson. And ScarJo's not his only victim; they think that he's behind dozens of other internet nude photo security breaches — including Christina Aguilera and Mila Kunis — as well.
Christopher Chaney, who fittingly hails from the state of Florida, is thought to have broken into more than 50 people's email accounts and fished out private nude photos, which he then showed to the whole internet. He also attacked regular non-celebrities' accounts. In the indictment, some of the victims are listed by their names (they gave the FBI permission to use their full names) while others are referred to by their initials. One "J. A." victim is thought to be Jessica Alba, and one reporter speculated that victim "B. P." might be Brad Pitt. Either that or British Petroleum. The FBI announced this afternoon that they believe that Chaney worked alone, and logic tells us he probably worked pantslessly.
The Washington Post reports,
The indictment alleges that Chaney - who, for the record, is not related to this writer - allegedly worked his invasive magic by gaining access to the accounts of up to 50 individuals and setting their e-mail forwarding features to automatically shoot a copy of every new message (attachments included) to an inbox he created. He then shared what he gathered - which ranged from conversations to movie scripts - with celebrity Web sites and other online outlets that disseminated the information.
No word on whether or not news outlets who distributed the stolen photos will face charges.
The LA Times reports that he gained access to the celebrities' email accounts in the first place by obsessively reading everything he could get his hands on about the celebrities who tickled his fancy, trying names of their pets, numbers of significance, names of family members, and other personal details. Once he'd hacked into one celebrity's account, he found out the email addresses of dozens of celebrities. His methods are fairly well detailed in the indictment, so if any of you kids want to do some hacking at home, give it a whirl! Remember to always ask your parents first, and always wear safety goggles.
G/O Media may get a commission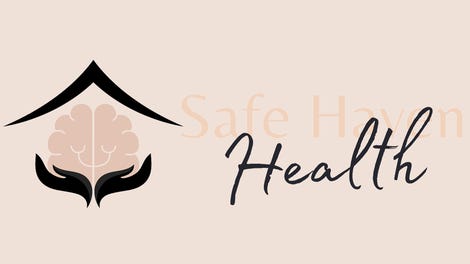 Addiction counseling
Safe Haven Health
During his internet creepy crawls, Chaney used three online aliases straight from the 1999 8th Grader School of Online Handle Generation- "trainreqsuckswhat," "anonygrrl," and jaxjaguars911." The 35 year old faces a maximum sentence of 121 years in prison and a minimum sentence of 2 years.