Yesterday, a U. S. District Court in Northern California ruled that the Center for Medical Progress (CMP), the group that has released "sting" videos targeting Planned Parenthood, must turn over evidence. The Hill reports: "Judge William Orrick said in a hearing that the Center for Medical Progress must comply with the court's requests for documents, escalating the weeks-long legal battle over the secret videos."

Last month, CMP and its founder David Daleiden notified the court that it planned to plead the Fifth Amendment to protect themselves from self-incrimination in response to a lawsuit filed by the National Abortion Federation. Since Daleiden and his group released videos which claim to show Planned Parenthood employees illegally selling fetal tissue, CMP has been the subject of numerous lawsuits and questions regarding the legality of the group's actions.
Daleiden has acknowledged that members of his group gained access to Planned Parenthood employees by posing as buyers for a medical research company. The National Abortion Federation and Planned Parenthood claim that those actions are illegal.
Despite CMP's shady practices, Republican lawmakers have seized on the videos as evidence of Planned Parenthood's wrongdoing. Multiple states have launched investigations and yesterday House Republicans voted to defund the organization.

The ruling, however, might be a bit of a silver lining for the National Abortion Federation (of which Planned Parenthood is a member). "It's telling that the defendants have been very vocal in the media saying that they have nothing to hide, yet in Federal court they want to plead the Fifth," Vicki Saporta, president of the National Abortion Federation, said in a statement issued yesterday.
G/O Media may get a commission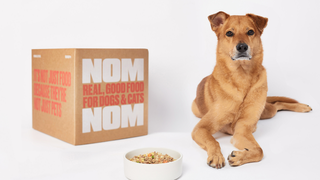 CMP and Daleiden deny that their actions were illegal and have maintained that they followed both state and federal laws while recording the videos.
Image via Getty.