Google sounds like a great place to work if you're a woman, especially if you enjoy being paid less than men and spending time with stellar colleagues who believe that "biological causes" are the underlying reasons behind persistent pay gaps and gender disparities.
Perhaps you also enjoy seeing top executives who allegedly sexually assault other employees receive multi-million dollar exit packages? As the New York Times reported on Thursday, that's what happened to Google executive Andy Rubin, who was given a $90 million exit package when he left the company in 2014 amid assault allegations.
Rubin, who created the software behind the Android mobile operating system, often had extramarital, consensual relationships with women at the company. In 2014, one of the women he dated alleged that he had sexually assaulted her the previous year:
The woman, with whom Mr. Rubin had been having an extramarital relationship, said he coerced her into performing oral sex in a hotel room in 2013, according to two company executives with knowledge of the episode. Google investigated and concluded her claim was credible, said the people, who spoke on the condition that they not be named, citing confidentiality agreements. Mr. Rubin was notified, they said, and Mr. Page asked for his resignation.
The sexual assault allegation that led to his departure was not made public at the time. Google later invested in a venture capital firm that Rubin started shortly after leaving the company, which is another interesting way to treat someone you apparently believe sexually assaulted another employee!
Rubin is not the only Google executive who has received multi-million dollar packages after sexual misconduct allegations. From the Times:
In two instances, it ousted senior executives, but softened the blow by paying them millions of dollars as they departed, even though it had no legal obligation to do so. In a third, the executive remained in a highly compensated post at the company. Each time Google stayed silent about the accusations against the men.
G/O Media may get a commission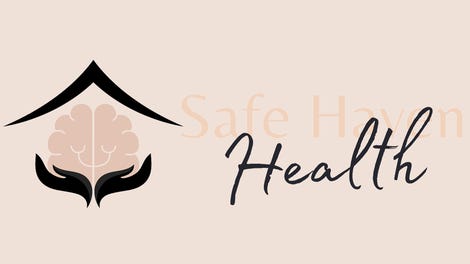 Addiction counseling
Safe Haven Health
Take the case of Amit Singhal, a Google senior vice president, who was accused by another employee of groping her at an event in 2015. According to the Times, her account was found "credible," but rather than firing Singhal, allowed him to resign and also gave him an exit package totaling in the millions.
The Times report, which is well worth a read, includes many other examples of misconduct on the part of Google executives, almost all of whom have escaped any real consequences. Rubin today has a net worth of about $350 million.
Eileen Naughton, a Google spokesperson, told the Times that the company treats issues of harassment and misconduct seriously. "In recent years, we've taken a particularly hard line on inappropriate conduct by people in positions of authority," Naughton wrote in a statement. "We're working hard to keep improving how we handle this type of behavior."
Maybe start by not giving multi-million dollar payouts to bad men, but what do I know!