You've no doubt already stuffed your eyeballs with all the Golden Globes ensembles you can muster: it was the best of times; it was the worst of times. While we're still reeling from the quicksilver godliness of Julianne Moore's Givenchy, and are trying to figure out if Jemima Kirke was trolling Jennifer Lopez was trolling Storm from X-Men, there are more looks to consider yet: those fabulous, confounding, and often downright disturbing appearances at the various Golden Globes afterparties, and the after-afterparties. Bless this mess.
I realize that the whole being supermodels thing is imbuing Chanel Iman and Naomi Campbell with an unfair advantage, but when the dress is on, it's on. Both attended some hyper-cobranded Netflix/Weinstein/Fiji Water/Laura Mercier/Marie Claire corpo jawn and both looked as though they had stepped off of different fantasy utopian planets: Chanel from the land of Diamantia and Naomi from Avian Territories, where she, their Bird of Paradise, rules with a velvet-gloved fist.
Aisha Tyler has awards show afterparty dressing down to a science: a little gloss, a little gleam, but a party-length hem because it's a damn party. Over at another corpo co-branding jumpoff, the InStyle/Warner Brothers/AQUAFINA jam, Jessica Szhor and Lea Michele got hype for all the free water they were no doubt receiving in lovely matching lipstick-red gowns, which get points for being equally elegant and fun. Like, they're at the ass-end of their 20s, right before they discover the secrets of the universe at 30, they should be wearing these dresses. Normally I am not a fan of either but in this photo I feel like we could chill on a casual basis, maybe I would invite them to the after-afters.
G/O Media may get a commission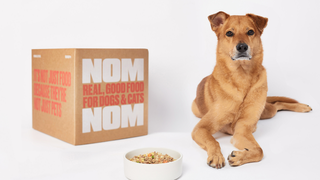 Oh ho ho ho what have we here. Could it be Elisha Cuthbert wearing an ill-fitting, dirt-grey dress that makes me feel like I am being personally harmed? Why yes, yes it could be that. Hillary Duff is also being consumed by a muddy whirlpool of a gown, and looks like she is unaware of the cursed storm gradually creeping up her body to consume her.
Over in Waterworld, Sarah Hyland is doing too much in a leather bustier and sequined maxi-skirt; something about the proportions imply that she just wore this out the house, and will immediately make her way to the bathroom and sneakily remove her skirt to make way for a shorter, tighter leather one that she didn't want her mom to see. Yes, I know she is 24. At least Taryn Manning changed from the cascade of chocolate feces she was wearing at the Globes ceremony, but this formal grandma gown is not a huge improvement. Who wears black with cobalt? Taryn Manning does, apparently, and a lot of other people who are expressly desecrating the Pantone Universe and blinding the corneas of graphic designers everywhere.
Normally, in life, I like to exhibit measured restraint, but WHAT IN THE SAM HELL IS GOING ON WITH THIS SHIT, MANG? Sweet jesus it's not even so bad it's good, it's just that these people are clearly making an effort to destroy us with these looks. Fuck a fashion police, how do we get these ladies on the fashion CIA watchlist? Okay. Ahna O'Reilly of The Help definitely copped this from a costume department somewhere, right? If we believed Being Mary Jane's Jasmine Dustin was going for some kind of Harajuku gothic Lolita steez this would be the best ensemble of the entire night, but she didn't take it far enough, which leads us to surmise she just left the house in a tutu and Jeffrey Campbell Litas. NO BUENO.
Nikki Pennie is a stylist and DJ who has worked with Kate Middleton herself. While the literalism of her dress is cheeky (GOLDEN GLOBES get it), the overdone nature of her entire look—FLOPPY HAIM HAT! TRICERATOPS SLEEVES! SEX AND THE CITY 2008 PUMPS!—makes me think she is not getting enough attention at home. Also, her DJ name is "THE SHEJ" as in "she-jay" so hey Nikki Pennie, actual get the hell out my face. WHOA SPEAKING OF FACE, all that is visible of Laura Vandevoort's gown are the tracers... lights... whoa... acid flashback.
PALATE CLEANSER BREAK:
J.Lo, just being J.Lo!
Cara Delevingne can pull off basically everything (supermodel exceptionalism, see above), so whatever whatever on this dress, boobs, perfection, blah blah blah. The best part of this are her thin gold chains with her initials in Olde English, layered daintily upon her neck. Could they be a gift from BFF Rihanna? Never mind; tryna cop that.
And thus concludes our time at the Golden Globes red carpet, training wheels for the big leagues aka The Oscars. Trembling at the thought.
Image via Getty.