Glenn Thrush, a journalist who joined the New York Times in January to cover the Trump administration, has been suspended after allegations of sexual misconduct were published Monday at Vox.

Thrush has been allegedly inppropriate with young women working alongside him, according to Vox. One incident, as recounted by the auther, Laura McGann, involved a 23 year old woman whose first meeting with Thrush at a colleague's going away party reportedly "ended on a Washington street corner, where Thrush left her in tears after she resisted his advances." Hearing the story the next day was enough for another female journalist, Bianca Padró Ocasio, to reach out to Thrush. In a series of text messages obtained by Vox, Padró Ocasio asks Thrush what she can do to help prevent him from "[luring] young women aspiring journalists into those situations ever again." Thrush's response was that he is "acutely aware of the hurdles that young women face in this business and have spent the better part of 20 years advocating for women journalists."
The Vox story also details McGann's personal experience with Thrush when both were employed at Politico. "Five years ago, when Thrush and I were colleagues at Politico, I was in the same bar as Padró Ocasio's friend — perhaps the same booth — when he caught me off guard, put his hand on my thigh, and suddenly started kissing me," she writes. "Thrush says that he recalls the incident differently."
By McGann's more detailed account, what allegedly happened that night at the bar is disturbing:
On that night five years ago, I joined Thrush and a handful of other reporters for a few rounds at the Continental, a Politico hangout in Rosslyn, Virginia. At first, nothing seemed strange, until the crowd had dwindled down to Thrush, me, and one other female colleague.

Thrush tossed a $20 bill at her and told her to take a cab and leave us, "the grown-ups," alone. He slid into my side of the booth, blocking me in. I was wearing a skirt, and he put his hand on my thigh. He started kissing me. I pulled myself together and got out of there, shoving him on my way out.

In the morning, Thrush sent me an apologetic email. I didn't save it, but I recall it as similar to the one he would later send to Padró Ocasio's friend in June. He said he was sorry, but he didn't say for what, exactly.
G/O Media may get a commission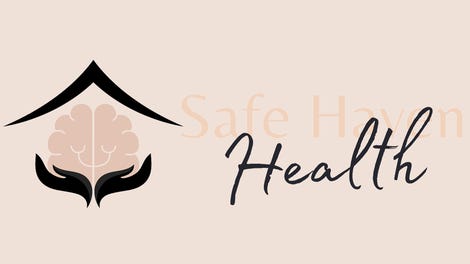 Addiction counseling
Safe Haven Health
The next day, McGann noticed Thrush speaking to other men in the newsroom and she suspected that he was attempting to rewrite the narrative of what happened that night. Seeing him interact with her colleagues this way made McGann worry about her own reputation and career. McGann also writes of a "whisper network" of women that have shared similar stories, "from unwanted groping and kissing to wet kisses out of nowhere to hazy sexual encounters that played out under the influence of alcohol."
In September, Thrush and his colleague Maggie Haberman, got a deal with Random House to write a book about the Trump administration. While there has been no word yet as to whether or not that book will still happen as planned, Thrush has released a statement in light of these recent allegations and his suspension. It's a classic of the bad man apology genre—an assertive denial of the allegations made, coupled with a limp gesture towards "getting help." It is a ridiculous statement given the type of accusations lodged against him—a man in power abusing that power at the expense of young women who are simply trying to do their jobs.
Read the full story over at Vox.