After 14-year-old Julia Bluhm delivered 25,000 signatures on a petition to ban Photoshop from Seventeen magazine, the editors promised not to alter girls' faces or bodies, but didn't outright agree to stop Photoshopping its models and celebrity subjects — and they did not commit to publishing any unretouched photo spreads.
Still, 17-year-old Emma Stydahar and 16-year-old Carina Cruz — like Julie, members of the Spark Movement — staged a protest outside of the Teen Vogue offices yesterday, in which they held a mock runway show, in an effort to give the editors — and the world — an idea of what real girls look like.
Emma and Carina were allowed to meet with Teen Vogue editors, and the experience was not what they expected. Emma tells us:
We walked in, there was no handshake, no my name is, none of that. Just you sit here, you sit here. So you wanted this meeting — what do you want to say. We said what is in our petition… They proceeded to take out handfuls of magazines with little Post-It notes in them, [marking] what they perceived to be diverse images.

Most of them were thin African-American models. It was a good start — we love seeing women of color in these magazines. But two or three an issue — and all of them super stick skinny — isn't what we're looking for.
G/O Media may get a commission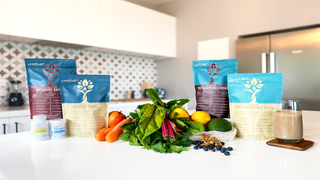 Emma says that the meeting was basically the editors telling the teenagers "we hadn't done our homework, and that Teen Vogue is a great magazine, being unfairly accused."
(It should be noted that when Julie Bluhm met with editors at Seventeen, there were cupcakes and a tour of the office. But Teen Vogue's published by a company often called Condé Nasty.)
The truth is, what Emma and Carina are asking for goes beyond banning Photoshop. They want a wider variety of faces, disclosure if a pimple is removed, a magazine they can relate to. As it states in their petition:
It's time for an end to the digitally enhanced, unrealistic "beauty" we see in the pages of magazines. We are demanding that teen magazines stop altering natural bodies and faces so that real girls can be the new standard of beauty.
Teen Crusaders Taking on Teen Vogue Over Models [ABC]
Related: Teen Vogue: Give Us Images of Real Girls! [Change.org]
Spark Movement [Official Site]
Earlier: Seventeen Magazine's New Photoshop Policy Is the Same As The Old Photoshop Policy
Awesome 14-Year-Old Delivers 25,000 Anti-Photoshop Signatures to Seventeen Magazine