If you don't know who Marissa Hermer is, I feel sorry for you.

Marissa Hermer carries pregnancy well. Marissa Hermer is well-spoken and successful. Marissa Hermer has a tasteful website. Marissa Hermer will never, ever wear an outfit that is inappropriate for the occasion. Marissa Hermer. Marissa Hermer. Say it like a prayer, or if you want to feel bad about yourself.
Marissa Hermer, an American cast member on the seminal Bravo reality show Ladies of London, has it together to a nearly extraterrestrial degree. She has three tiny British children, a doting British husband, substantial personal wealth, a forthcoming cookbook (An American Girl in London), the outward appearance of calm contentedness, and London society in the palm of her perfectly manicured hand. Marissa Hermer's parties are devastating in their detail and precision, her home has been featured in magazines, and her Instagram account is an eclectic mix of Sundays in bed with the kids, black tie events, beach vacations, and ruthlessly perfect tea time snacks for her children.
Marissa Hermer, upon reading a somewhat critical blog post about her choice in baby beverages under this byline, has befriended me on social media as part of, I assume, a frankly genius strategy to making me feel too guilty to write rude things about her. Since I am a professional, I will continue to say what I feel about Marissa, but I am in awe of her ability to make me not want to—to make me, instead, desire the glow of her plucky approval.
Do you know someone like this? Someone so relentlessly organized and immaculate that it makes you want to scream, and also prostrate yourself at their feet and never let go? What the hell do you get for that person? Here are some ideas!
---
Extremely expensive floral scissors
G/O Media may get a commission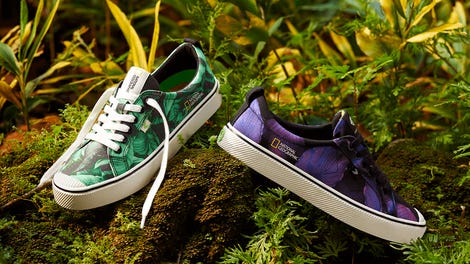 New New New
Cariuma + National Geographic
These floral scissors from Goop.com are meant specifically for gardening and flower arranging. They are beautiful, obscenely priced, and completely uncalled for. I am convinced that only Marissa Hermer, or someone like her, would know what to do with them. (Goop, $72)

---
Adorable egg cups
I did not actually know for sure what an "egg cup" was until I noticed, while perusing Marissa Hermer's Instagram account, that she collects them. I find this exhausting, and inspiring. (Amazon, $15.99)

---
Trendy lipstick
Marissa Hermer isn't edgy, per se, but sometimes, she enjoys a pop of color for a night out. Who doesn't, gals? Enter Glossier, the absurdly well-marketed and kind of reasonably-priced beauty line for the downtown Instagram girl whose skin and features are already fine. Personally, I like Generation G in "Crush." (Glossier, $18)
---
Lucite desk supplies
I am willing to bet $10-$20 that every single woman who has ever engaged in a discussion about "having it all" also has lucite desk supplies. If Marissa Hermer doesn't already own, at minimum, a clear stapler, I will set my hair on fire and run screaming into the sea. (Amazon, $14.88)

---
Stationery that will look cute on Instagram
Every Marissa Hermer worth her salt has to own some fun-yet-classy stationery—for thank-you notes, personalized letters, and posting inspirational mantras on Instagram. (PaperSource, 30 for $36.90)

---
Babyccino mug set
If you think every member of Marissa Hermer's family doesn't have a personalized mug, you're freaking dreaming—the Hermers love a mug. And the young Hermers love babyccinos, which are, as far as I can tell, steamed milk packaged for babies with a taste for the high life. These personalized kids mugs are perfect for jumpstarting your elegant 4-year-old's busy day.

Update: A previous version of this post referred to Marissa Hermer's "booming hot dog business." Hermer's well-reviewed Top Dog Diner has reportedly closed.