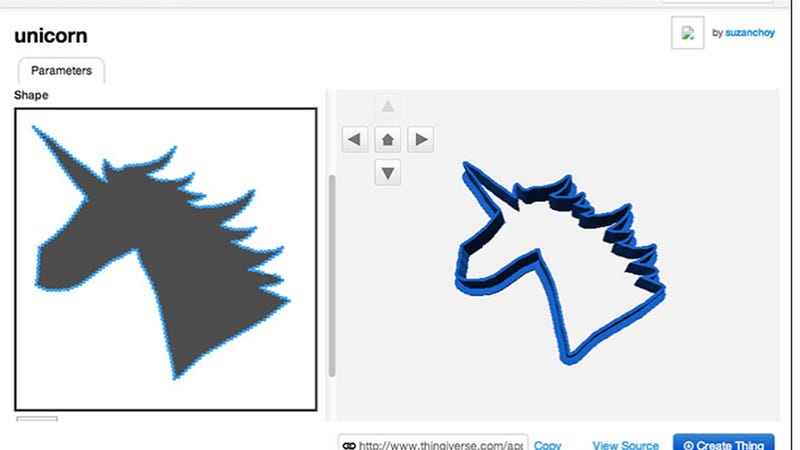 Today I spent the whole day creating custom cookie cutters, and now you can join me! The days of stupid hearts and boring bunnies* are gone — let's make cookie cutters that have previously only existed in our twisted minds.
So far I have: Me, my boyfriend, my mom, my mom's dogs, my dogs, a velociraptor in a jaunty cap, and Teen Wolf to the Future. Done and done.
Today we're debuting a new way to do just that – the Thingiverse Cookie Cutter Customizer! It allows you to draw freeform cookie cutters as a new extension of Thingiverse Customizer, the app that lets you create unique designs from a set of parameters and inputs, and then print them in 3D.
Ugh, the future is so great — especially when it makes your world more adorably delicious. Now, off to bake one million cookies in the shape of Idris Elba.
*JK those are adorable and should always remain as a staple in your cookie cutter arsenal.
[Makerbot]