J. Crew creative director and president Jenna Lyons' much-photographed Brooklyn brownstone home — you've seen it in just about every shelter mag, ever — is now on the market for $3.75 million. Lyons and her husband separated this summer and are embroiled in a bitter divorce; meanwhile, Lyons has moved on with another woman who works in fashion, jewelry executive Courtney Crangi. The house and custody of their son Beckett are said to be the two most contentious issues in Lyons' divorce. More glorious real estate porn at the link. [Curbed]
---
Label Daryl K shot a model dressed in its clothes at Occupy Wall Street to advertise its sample sale. As New York puts it, "Nothing says 99 percent like a $325 camel wrap-coat." [The Cut]
---
G/O Media may get a commission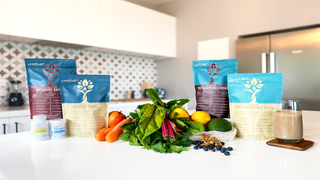 Donatella Versace is in New York, preparing for the fashion show that will launch the Versace for H&M collection. The show — Nicki Minaj and Prince are going to perform — is tonight, and the clothes hit stores on November 19. "Girls today love to dress up," says Versace. "They love the Medusa. You see it even if they just buy a belt or sunglasses. They want to look cool and sexy. They don't want to look ordinary." [WWD]
---
This year's Victoria's Secret show (also known as the reason Adriana Lima hasn't touched solid food in weeks) features 38 models — 15 of whom have never walked the show before — and 69 looks. It has a budget of $12 million. [WWD]
---
Angel Candice Swanepoel did a ski-bunny-themed spread for the new V. [Fashionista]
---
Rosie Huntington-Whiteley, as previously announced, won't be doing the VS show this year. She has more important things to do, like be on the cover of German Vogue. [DS]
---
Swiss scientists have found a way to bond a nanometer-thin layer of gold to a polyester core. The resulting fiber can be woven into neckties. For the man who has everything, CHF 7,500, or $8,450. [Ecouterre]
---
Anna Wintour says, "When women are in positions of power, and they're featured in a women's magazine like Vogue…they tend to be incredibly unfairly criticized. It's an incredibly old-fashioned approach. Just because you're in a position of power, and you look good and you enjoy fashion — does that mean you're an idiot, or that it's not seemly to be in a woman's magazine? If a man is in GQ, they don't get the same kind of criticism." This whole "woe betide the fashion-lovers" thing is a bit overplayed. Are women actually criticized for appearing in Vogue, or is Vogue criticized because people know and recognize it as a magazine that isn't actually interested in telling the stories of powerful women per se — it's interested first and foremost in featuring subjects who are pretty and presentable (not Sheila Bair), whom it can ask questions about weight-loss and designer brands (like Kirsten Gillibrand). And also women who are not really powerful at all, but are still pretty, like Sarah Palin, and women who are figureheads of regimes that are downright monstrous, but are still pretty, like Asma Al-Assad. Fashion doesn't have to be superficial. Vogue makes it so. [WSJ]

Washington, D.C., leads the list of American cities with the highest average monthly spending on clothing and accessories — $263. It's closely followed by nearby Arlington, Virginia. New York City didn't even make the top ten. [Bundle]

Marc Jacobs is rumored to be playing a "porn baron" in the movie he was cast in, the Alexander Skarsgard/Jason Bateman/Andrea Riseborough vehicle Disconnect. [Fashionista]

American Apparel has announced its financial results for the third quarter, the company's seventh successive quarter of losses. Nonetheless, it lost slightly less money this quarter than it did in the year-ago period: $7.2 million, versus $9.5 million. For the first time since February, 2009, same-store sales — a key measure of retail health, because it measures revenue while controlling for new store openings — actually rose during the quarter, by 3%. [WWD]

Express is apparently considering taking over 45,000 square feet and four floors of 4 Times Square. [NYPost]

A new ABC Family show called Jane by Design sounds like a re-make of Don't Tell Mom The Babysitter's Dead: it "follows a quirky teen who is somehow mistaken for an adult and lands a job at a fashion house, as an assistant to Andie MacDowell." W editor Stefano Tonchi, Lucky's Brandon Holley, and Teen Vogue's Amy Astley are each making cameos as themselves. [WWD]

Scott Schuman of the Sartorialist posted a picture of a French girl young enough to be still using a pacifier. She's dressed in a cute outfit, but after receiving mostly negative comments, Schuman took down the post. [Fashionista]

Vera Wang — who designed Kim Kardashian's wedding dresses — doesn't want to talk about her divorce. "Oh please, stop. I'm not a marriage counselor," says the designer. [WWD]

Lady Gaga's first perfume, which is due to be released next year, might be called "Monster." [WWD]


Karl Lagerfeld and Carine Roitfeld are collaborating on a book of photography centered around the Chanel jacket. Among the jacket-wearing subjects are Charlotte Casiraghi, Dakota Fanning, and Elle Fanning. [Fashionologie]

Bianca Balti is now a face of L'Oréal. [WWD]

Luxury conglomerate PPR, which owns Gucci, Alexander McQueen, and Stella McCartney, among other brands, is acquiring Brioni. [Reuters]

Isaac Mizrahi, who discontinued his high-end line in a deal that will see his brand turned into a myriad of licenses, has announced a licensing agreement covering eyewear. [WWD]

Lanvin's Alber Elbaz has revealed he's working on a 700-page book, to be published by Steidl. In an unusually post-modern touch, it starts with blank pages. "That is how I start every day," says Elbaz. [LATimes]

Christian Lacroix, the luxury brand no longer affiliated with the designer of the same name, has found a licensing partner to produce tailored men's wear. [WWD]

And now, a moment with Karl Lagerfeld. What was your childhood like, Karl?

"I didn't play with other children. I couldn't have cared less. I hardly went to school. I learnt everything at home. By the time I was six I could speak German, English and French, because I asked for the teachers. My problem as a child was that I was bored to death, because I wanted to be a grown-up person. My childhood was endless — from eight to 18 felt like hundreds of years. Today, parents are too much on their children's backs. They're over-caring. Non. Children should be in the corner. I was always in the corner, reading or sketching. But I wanted to be there. That's all I ever wanted to do."

Karl Lagerfeld is publishing a volume of Nietzsche's work, annotated by Nietzsche himself, but Nietzsche is not his favorite philosopher. Spinoza is his favorite. Oh, and one more moment, because it's Karl:

"Please don't say I work hard. Nobody is forced to do this job and if they don't like it, they should do another one. If it's too much, do something else. But don't start doing it and then say, 'Aaaah, it's too much'. Because a lot of people depend on it. What we do at Chanel, thousands of people work on these things; these things are sold in hundreds and hundreds of shops all over the world. People like the big machine, and the money the big machine involves, but the effort... Then, suddenly, they become artists. They are too weak. Too fragile. Non. We have to be tough. We cannot talk about our suffering. People buy dresses to be happy, not to hear about somebody who suffered over a piece of taffeta."