Morning Joe hosts Mika Brzezinski and Joe Scarborough have responded to Donald Trump's most recent Twitter attack, in which the President of the United States and noted misogynist called Brzezinski "low I.Q. Crazy Mika" and said that when he saw her at New Year's "she was bleeding badly from a face-lift" after she mocked his eminently mockable fake Time magazine cover.
The co-hosts, who are engaged, published a pointed op-ed in the Washington Post Friday, writing, "We have our doubts, but we are both certain that the man is not mentally equipped to continue watching our show." Their piece goes on to allege that "top White House staff members warned that the National Enquirer was planning to publish a negative article about us unless we begged the president to have the story spiked."
"We ignored their desperate pleas," they wrote.
(The National Enquirer has released a statement, writing, "At the beginning of June we accurately reported a story that recounted the relationship between Joe Scarborough and Mika Brzezinski, the truth of which is not in dispute. At no time did we threaten either Joe or Mika or their children in connection with our reporting of the story." The statement also notes that they had "no knowledge" or "involvement" in White House discussions about the story.)

G/O Media may get a commission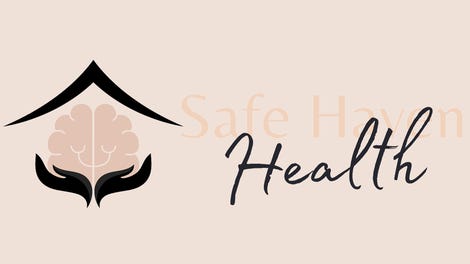 Addiction counseling
Safe Haven Health
Delaying their Fourth of July vacation, the pair also appeared on their MSNBC program Friday morning and went into more detail about Trump's behavior and their concerns about his mental health.
Scarborough, who said, "We're okay. The country's not," revealed a story passed onto him by a congressman:
He, for some reason, takes things so much more personally with women. He's so much more vicious with women. I've never told this story, but a very well-known congressman who went over to the White House with 20 other members—when the president was pitching house members to get through the House—said that he went on this rant about Morning Joe in front of 20 members of Congress—while he was trying to pitch the healthcare bill. And went on and on and on and sort of just brushed me aside [waves]. He's a joke, he's a joke. But this senior member that everybody knows—and we were on the phone—he said, 'I've never made a call like this. I've been in politics my whole life. Actually, he scared me, because he was vicious when he turned from you to Mika. His face was red. He started talking about blood coming out of her ears, out of her eyes.' And this congressman said, 'I've been in politics for decades. I don't even know why I'm calling you, but I was just scared. I was scared for you guys and I wanted you to know.'
Scarborough on Trump's sexist attacks:
And for some reason, we've seen this time and time again with Mika. I will insult him over the Muslim ban, or say that he's a racist, I'll say he's a racist with what he said about David Duke. All of these things through the year. And for some reason, he always goes after Mika, and it's always personal with Mika. And he packed about five lies into the tweets, which, very productive two tweets-to pack five or six lies into two tweets. But yesterday was just another example of just how deeply personal he is. He attacks women because he fears women.
Mika on Trump's ego:
He appears to have a fragile, impetuous, childlike ego that we've seen over and over again, especially with women. It's like he can't take it. And I saw this happening yesterday in real time...I knew, in real time, that the president would be tweaked by that. And I wondered, oh boy, feel there's going to be a response. And I'll tell you that—think about it. It is unbelievably alarming that this president is so easily played. He is so easily played by a cable news host. Now what is that saying to our allies? What is that saying to our enemies?
Scarborough on what's happening in the White House:
We have friends inside the White House that have told us over the past month they're getting more concerned about his emotional state and also more concerned over time about what's happening across the world. There are bad things brewing across the world...This is one of the most dangerous times in recent American history and we have a president who is attacking a cable news host because she dared make a joke about a Time Magazine news cover.
Brzezinski's account of the Mar-a-Lago incident:
"It was amazing how many lies he packed into two tweets. We did not want to go to Mar-a-Lago. Donald kept calling Joe. Joe went and he stayed for about 30 minutes. And then [Trump's] like, 'Where's Mika? Where's Mika?' He seemed to want me to go—I didn't want to go. And so the next night, we went. I think I was in jeans. We walked through this—we thought, okay, let's try it again. Try to get an interview, talk to Melania—who I like very much—and we were like shuffled into a side room. It was actually a bedroom. Talked for 20 minutes, and we left through this party of people dressed to the nines. Talk about face-lifts, whoa! Palm Beach, ok, hello! It was amazing. And speaking of my face...I had my chin tweaked. The skin under my chin, I believed I FaceTimed you [motions to anchor]. We talked about it. Called Nicole, called all my friends. Had a lot of fun with it. I'm pretty transparent about what I do and I think it looks awesome."
Scarborough implies Trump's mental and emotional state has deteriorated:
"The guy that's in the White House now is not the guy we knew two years ago. The guy that's in the White House is not even close. The Donald Trump that we knew for the better part of 10, 12 years was always in on the joke."
And said people in Trump's campaign observed this even last summer:
"Without getting into great detail, I will just say that somebody at the top of his campaign last summer said to me, 'We're all really worried about his emotional state."
The most devastating thing, though, is that nothing Brzezinski or Scarborough shared was something the world (or even just the two of them, despite their complex relationship with him) didn't know about Trump even a year ago when he was one of 16 flailing presidential candidates—and the GOP, cable news, and large swaths of the American public laid down the red carpet for him anyway.
Of course Trump, who continues to be as predictable as ever, has already tweeted a response to Morning Joe's response:
You can watch the full 30 minute segment here: