Four people are still hospitalized after an attack yesterday by 18-year-old Ohio State University student Abdul Razak Ali Artan, who injured eleven people with his car and a butcher knife, one of them critically, before he was shot dead by police. Authorities are still investigating whether the attack was motivated by terrorism, but said today Artan, who was a Somali Muslim refugee, might have "self-radicalized."
The attack at OSU was originally reporting as an active shooting situation before the details became clear: Artan rammed his car into a crowd of people then jumped out and began slashing them with a butcher knife.
The FBI is investigating a statement supposedly made by Artan on his Facebook page, in which he warned that he was "sick and tired of seeing my fellow Muslim brothers and sisters being killed and tortured EVERYWHERE," and warned that "lone wolf attacks" would continue unless America stopped interfering with other countries.
G/O Media may get a commission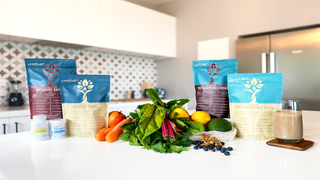 Reuters is reporting that ISIS has "claimed responsibility" for the attack: "The Islamic State news agency AMAQ posted a photo of Abdul Razak Ali Artan wearing a blue shirt and sitting with greenery in the background. It described him as a soldier of the group." But as the New York Times' Rukmini Callimachi points out, the terrorist group has a habit of doing that even in the case of so-called lone wolf attacks. Even ISIS-backing groups were asking yesterday if this was one of their "fighters."
As you would expect, many Republicans are pointing to the attack as evidence of ISIS' inroads into the United States. Ohio State Treasurer Josh Mandel called the attack a reminder to "remain vigilant against Radical Islam."
Meanwhile, California Rep. Adam Schiff, the top Democrat on the House Intelligence Committee, told the Associated Press the attack "bears all of the hallmarks of a terror attack carried out by someone who may have been self-radicalized."
He added, "Here in the United States, our most immediate threat still comes from lone attackers that are not only capable of unleashing great harm but are also extremely difficult, and in some cases, virtually impossible to identify or interdict."
Everyone agrees, then, that this world is increasingly hopeless, violent and frightening; the only disagreement is exactly why. The four people still hospitalized are listed today in fair condition.