Andi Dorfman's forthcoming memoir It's Not Okay will be published next week, and Us Weekly has an excerpt that confirms that it covers her dramatic relationship with ex Josh Murray, specifically detailing that Andi—like Kaitlyn, who followed her in the role as Bachelorette—dealt with blowback from Josh over her decision to sleep with the dreaded Nick Viall.

In the excerpts, Dorfman reveals that she slept with Josh and Nick (on the left and right above, respectively) during the Fantasy Suite episode of the show—something we already knew because Nick famously asked her, "If you weren't in love with me, I'm just not sure why you made love with me?" in the After the Final Rose episode—but that she initially lied to Josh about sleeping with Viall, because he said they'd be "over" if she had. Once she fessed up, Josh's reaction was not good:
He was devastated, angry and hurt, badly. I apologized profusely for lying. He seemed to struggle over whether he was more upset by the fact that I had lied or that I'd had sex with another man. Several more apologies later, it became clear the issue was about my having sex with someone else. That one sexual escapade would become a power play used by my fiancé to justify his mistrust in me. It would be an excuse to call me a whore. And it would eventually lead to the demise of my engagement.
This is particularly interesting, given that following Nick's confrontation with Andi, the pair worked hard on their press tour to convince the world that Andi had been "very honest" with Josh about her relations with Nick—though of course, the timeline of when and how that honesty came about was not revealed.
Andi's experience was not quite what Kaitlyn went through after she slept with Nick, though there are similarities; though Kaitlyn's eventual fiancé Shawn was certainly upset about it, he said he was going to get over it because he cared so much for her. By contrast, the producers of the show made Kaitlyn's decision to sleep with Nick before the Fantasy Suite date the driving plotline of her season, and as such, Kaitlyn received a good deal of "whore" comments from viewers of the show.
G/O Media may get a commission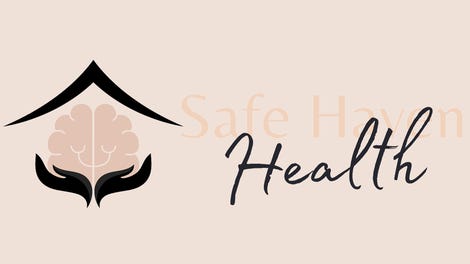 Addiction counseling
Safe Haven Health
Murray is described, via Us, as "jealous and emotionally abusive," and Andi says he told her she was "selfish" for wanting to go back to work (she was a DA in Atlanta, and now that she lives in New York City seems to be staying in the entertainment lane) and having friends who were men, with Dorfman calling theirs "the most volatile and fucked up relationship of my life." The pair announced their break up in January 2015, less than a year after getting together officially.
In a statement, Murray said, "It saddens me and is very unfortunate that Andi has chosen to characterize me in such a negative way. I pray she finds peace," which echoes the kind of stuff he likes to share on his social media platforms.
---
Images via ABC.