In an interview with BBC News, Harvey Weinstein's former assistant Zelda Perkins makes clear the reality of going up against the Hollywood mogul. It was, she says, basically impossible.
At this point, we are familiar with the alleged crimes of Harvey Weinstein, who has been accused by a truly staggering number of women of harassment and sexual assault. Perkins worked as Weinstein's assistant in the 1990s. She quit after Weinstein allegedly assaulted another unidentified assistant, and they both attempted to bring him to justice—but were pressured to take a settlement instead.
Perkins broke the non-disclosure agreement she signed at the time to speak with journalists about Weinstein, and though many of the details shared in the interview above are known, they're much harder to hear directly from Perkins's mouth.
When Perkins started working in the London Miramax office, she says she was warned to always sit in an armchair, never beside Weinstein on the couch, and to always wear her puffer jacket. Perkins implies that Weinstein subjected her to suggestions of massages and working unclothed, a common refrain among Weinstein accusers. But she also says she never felt she was in danger from him.
Perkins explains that meeting with Weinstein in his hotel room was completely commonplace for both male and female actors, saying it wasn't necessarily his bedroom, but a suite of rooms. She notes that when some women would make excuses and avoid meeting with Weinstein in those circumstances, she'd then be subjected to verbal abuse from him, as Weinstein would become very angry if Perkins didn't book the appointment. Yet, she says, she assumed his encounters with women were consensual.
G/O Media may get a commission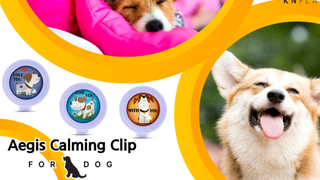 20% off
Aegis Calming Clip for Dogs
Then, during a trip to the Venice Film Festival, Perkins claims Weinstein attempted to rape another assistant. She says she saw the unnamed woman afterwards, and that she was shaking and distressed. Perkins went to confront Weinstein immediately, and he denied everything.
"And he swore on the life of his wife and his children," says Perkins. "Which was his best get-out-of-jail card, which he used quite a lot."
After returning to the London offices, Perkins and the other assistant sought the advice of lawyers, who basically explained that a criminal case against Weinstein would never succeed. They hadn't reported the assault in Venice, had no physical evidence, and were advised that if they decided to pursue justice, they'd be facing not only Weinstein, but Miramax and the Disney company as well.
"It sounds odd, but for me that was really when my trauma started, when my abuse started," explains Perkins, "I could deal with Harvey. He was an unpleasant difficult man, but I had ways of dealing with him. What I couldn't deal with, what I had no equipment for was to deal with the legal system. Essentially, I had gone to the parents to say, 'Somebody has done something bad,' and there was no recourse. And that was really shocking and very frightening, to discover the law couldn't help me."
Perkins received $167,000 after signing her NDA. The settlement included an agreement that Weinstein go to therapy, and that Perkins would attend his first session to ensure he addressed the assault. He never went and, exhausted by the experience, Perkins eventually gave up on forcing that aspect of their agreement. She left the industry after finding it difficult to get a new job, saying her "reputation was pretty suspect."