Last month, Urban Outfitters drew popular ire — and threats of legal action from the Navajo Nation — for advertising such products as the "Navajo Flask" and the "Navajo Hipster Panty." The tribe owns a variety of trademarks on the term "Navajo," including one covering clothing — meaning that legally speaking, calling a non-Navajo-made product "Navajo" is as dodgy as calling a non-Chanel-made product "Chanel."
Presumably to avoid that potential liability, Urban Outfitters recently changed the names of all 21 of the products it had been calling "Navajo," including the panties, the flask, the "Navajo Feather Earrings" and the "Navajo Nations Crew Pullover." Those products are still available, they're just called the "Printed Flask" and the "Printed Hipster Panties." The problem, in the eyes of intellectual property law, wasn't the arguable appropriation of Native American patterns or designs, it was the unauthorized use of a registered trademark.
G/O Media may get a commission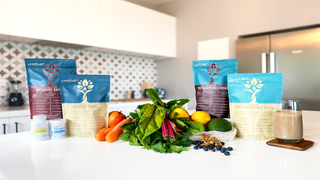 But fellow mass-market retailer Forever 21 doesn't seem to share Urban Outfitters' concern. While a search for "Navajo" on its website turns up no results, a little digging reveals at least a half-dozen items that have the Navajo trademark in the title. That includes the "Navajo & Lace Hipster" — that's right, not one but two international chains sold "Navajo" underwear for fall — the "Navajo Tunic" and the "Navajo Handbag" in the U.S. online store. (The tunic, along with a pair of "Navajo Drop Earrings," is currently out of stock, but you can see a Google cached page for now.)
In Forever 21's U.K. online store, meanwhile, you can find such items as the "Beaded Navajo Necklace" and the "Navajo Print Ankle Socks." The ad copy for the necklace begins:
Complete your outfit with a little native flair!
Forever 21, do we have to get Daniella Pineda to explain it to you?
Although two of these items — the panties and the handbag — have product descriptions that call them "Navajo-inspired," they all have "Navajo" and not "Navajo-Inspired" in their names, and the rest of the descriptions use yet more specific language that arguably misuses the Navajo Nation's trademark. The necklace is said to be "Navajo beaded," and the tunic and the socks are said to have a "Navajo print." You'd obviously have to be fairly naïve — and unfamiliar with the retailer's reliance on California and foreign sweatshop labor — to believe that anything sold at Forever 21 was in fact made by Navajo people. And you'd have to be similarly naïve — and unfamiliar with the company's apparent distaste for paying licensing fees — to believe any of these "Navajo" products were authorized by the Navajo Nation under license to Forever 21. But the language used in the company's online catalogue is, at the very least, misleading. You can't call something "Navajo" when it's, well, just not. It's a trademark. And for Forever 21, that's a problem.
Earlier:
Urban Outfitters Gets Rid Of All Its "Navajo" Products
Ladymags Totally Loving This "Navajo" Trend
Urban Outfitters And The Navajo Nation: What Does The Law Say?
The Most WTF Navajo-Inspired Clothing And Accessories
Urban Outfitters' Navajo Problem Becomes A Legal Issue