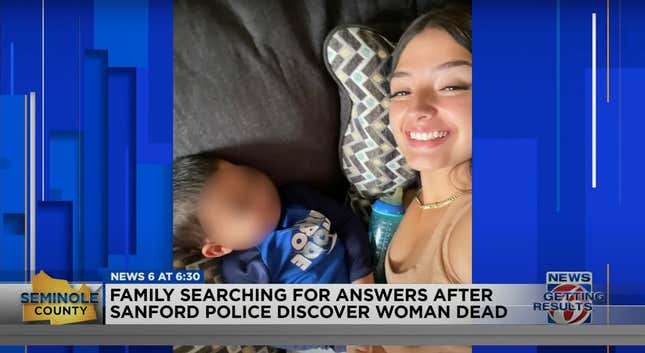 On Tuesday, Florida police arrested a man who they say killed his pregnant girlfriend in November 2022 because she didn't want an abortion. The tragedy underscores that the dangers of pregnancy aren't limited to medical complications.
Republicans Pull Out All the Stupid Stops While Debating Abortion
Donovan Faison, 21, reportedly shot Kaylin Fiengo to death in her car last year when she was 18. She was 12 weeks pregnant at the time of her death and already had a young son. Investigators learned that the pair had been arguing for weeks about Fiengo's pregnancy, per a release from the Sanford Police Department. They believe Faison wanted Fiengo to have an abortion, and her "refusal to do so was the probable motive for the homicide." They confirmed Fiengo was near the end of her first trimester but did not say if Faison was the father.
Police said Faison was charged with two counts of felony homicide, one for Fiengo and one for the fetus, which they referred to as an "unborn child." (That language is typical in homicide cases but can also be weaponized against people having abortions outside the medical system.)
"Today's events come after a long, almost ten months, of an exhaustive investigation," Chief Cecil Smith said in a statement. "We hope that today's arrest brings the slightest amount of peace for Kaylin's family and the young son she left behind."
In this case, the woman reportedly didn't want an abortion, which was available in her state at the time. (Florida's 15-week abortion has been in effect since last July, but it's very likely the state Supreme Court will let a six-week ban take effect in the coming weeks.) Still, it's not a stretch to see how state abortion bans can result in deaths at the hands of violent men who want to control people's reproduction. A Texas man allegedly killed his girlfriend last year because she got an abortion in another state.
Homicide is a top cause of maternal death in the United States, meaning that pregnant women are more likely to be killed—frequently by an intimate partner—than they are to die of health problems.