The Florida Senate approved a bill today that both defunds Planned Parenthood and places new restrictions on abortion procedures, because that is the current, hideous trend sweeping the nation. The bill, SB 1722, is now headed to Governor Rick Scott's desk, where it will almost certainly be signed into law.
The bill, which you can read in full here, mirrors laws passed in Texas and Louisiana. It requires doctors at clinics that perform abortions to have admitting privileges at a hospital "within reasonable proximity to the clinic," whatever that might mean, or that the clinic have a "patient transfer agreement with local hospitals."
In a move meant to hit Planned Parenthood, the bill also prevents government agencies from contracting with any entity that performs abortions, unless every abortion performed is "conceived through rape or incest" or is medically necessary to save the pregnant person's life or avoid "irreversible physical impairment of a major bodily function." "Psychological conditions" are explicitly listed as not a valid "medically necessary" reason.
The bill also, incredibly, redefines the pregnancy trimesters, which is notable thing for a legislative body to be able to do. In Florida, should the bill pass, the second trimester of a pregnancy would legally begin at 12 weeks and the third at 24. (Doctors will generally tell you that the second trimester begins at 14 and the third at 28, but what could they possibly know?)
The Associated Press reports that the bill passed 15-24, along party lines. Like Texas and Lousiana's laws, it's fundamentally a TRAP law, designed to shut down abortion clinics by wrapping them in a luxurious thicket of red tape. The Supreme Court just heard oral arguments in a lawsuit against the Texas law, HB 2, and whatever SCOTUS decides will literally determine the future of abortion access in the United States.
G/O Media may get a commission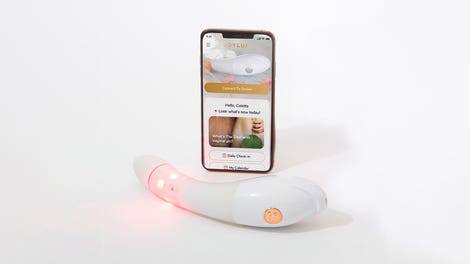 $50 Off
Joylux vFit Gold Device
Both Planned Parenthood Federation of America President Cecile Richards and Laura Goodhue, the Executive Director of Florida Alliance of Planned Parenthood Affiliates, issued extremely bummed-out statements. after the bill passed. Goodhue calls the legislation "reckless" and asked Scott to veto it, while Richards says it does in one fell swoop "the damage it took Texas years to inflict on women:

"Florida would, in one bill, do the damage it took Texas years to inflict on women. This bill would strip many women of their access to basic health care, such as cancer screenings, birth control, and abortion. As a health care provider, Planned Parenthood knows how laws like this leave women devastated. Women in Texas have been forced to drive hundreds of miles to access abortion, or self-induce abortion without medical supervision. Now Florida is poised to follow Texas' shameless example. At Planned Parenthood, our doors are open. We are here for our patients and will fight this with everything we've got."
---
Contact the author at anna.merlan@jezebel.com.

Public PGP key
PGP fingerprint: 67B5 5767 9D6F 652E 8EFD 76F5 3CF0 DAF2 79E5 1FB6
Florida Governor Rick Scott, pictured in January. Photo via AP Images