On Wednesday, Florida governor Rick Scott signed into law H.B. 1 —also known as the "Grieving Families Act"—which makes Florida the first state in the nation to offer a type of birth certificate for miscarried fetuses.

According to the Associated Press, the law will go into effect July 1 and gives women the option to request a "certificate of nonviable birth" from a nurse or a midwife for pregnancies that end after 9 weeks and before 20 weeks. The request would have to be filed within 30 days and the nonviable birth certificate would have to be issued within 60 days. These birth certificates would require parents to provide a name for the dead fetuses as well as the sex. Florida and many other states also require death certificates for fetuses that have reached 20 weeks, Politico reports.

The law received support from both Democrats and Republicans and was sponsored by Republican Rep. Bob Cortes who said "At any stage, a parent that loses a child loses a part of themselves." Ostensibly, the bill's purpose is to "provide parents with a document acknowledging the loss of a child," according to CBS affiliate WTSP-TV. The bill is also not a requirement but an option for grieving parents — an important distinction. Conservative lawmakers in support of the bill stressed to WTSP that the motivation behind the bill was not political. But some saw it as an attempt to redefine when life begins.
Florida NOW President Terry Sanders told the AP, "Unfortunately we were pretty much the only ones willing to step up on this bill in Tallahassee. We know the anti-choice movement has well thought these tiny steps toward their goal of denying women reproductive freedom."
Despite these concerns, the bill received support from Democrats and it passed unanimously in the Senate; the bill's sponsor worked with Democrats to make sure it contained language that they were comfortable with and that made it clear that it had nothig to do with abortion or defining life.
G/O Media may get a commission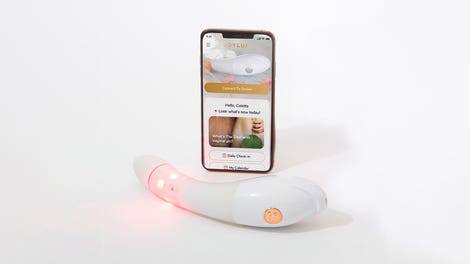 $50 Off
Joylux vFit Gold Device
"I've made it clear since Day 1 that this was not intended to be anything other than to give parents an opportunity to obtain a certificate when they lose a child," Cortes said to the AP. "It's not something that's being mandated. It's not required for everybody to do. We're not defining life."