It's easy to confuse Phoebe Waller-Bridge for the character she created and played in Fleabag, the six-part series (now available for the first time in the U.S. on Amazon) based on her award-winning, one-woman show. In person, she—like Fleabag—is striking, witty, and immediately charming, but don't make the mistake of thinking that the series is but a thinly veiled depiction of her own life. Rather it's the result of years of creative experimentation, including Waller-Bridge's almost maniacal efforts to tear down the fourth wall and involve the audience in her fictional world.
"I really wanted to play a character like Fleabag. Sort of acerbic and dry and unapologetic and just really naughty," she tells me on the roof of the Jezebel office. Which is why, when she was invited to do a 10-minute storytelling spot several years ago, she decided to "practice what I had been preaching" and create a character worthy of playing. And so, Fleabag was born.
Her labor of love was certainly worth it. Not only has Waller-Bridge created a critically lauded show, but she's also brought to life a character that a certain subset of women—those of us who are smart and funny, but also emotionally complicated in ways that aren't always flattering—can relate to... sometimes a little too closely.
But it's that audience discomfort that Waller-Bridge loves. As I learned in the 30 minutes spent talking with her (and honestly, I wish we could have spoken for hours more), she has a bit of a mischievous side, taking true delight in manipulating the audience into feeling emotions that they're not necessarily prepared for.

G/O Media may get a commission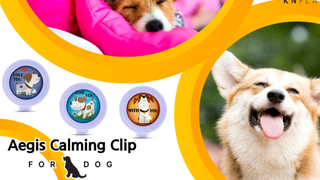 20% off
Aegis Calming Clip for Dogs
"Looking out from stage at the audience while they're laughing is a really wonderful experience," she says. "They're in this vulnerable emotional and physical position with their heads thrown back, which is exactly when I want to..." [Here, she pantomimes a quick shank to the gut.]
That—laughter followed by a flood of surprising emotions—is exactly the reaction Fleabag has been receiving. (If you made it through the final episode without sobbing, you are far more stable than I am.) It's funny in a laugh-out-loud way with Waller-Bridge exhibiting exquisite comedic timing in her asides to the audience. But, at the same time, it's also inexorably linked with grief, loneliness, and pain—the portrait of a woman who's suffered extreme loss and made extreme mistakes, but is attempting to move on in spite of all that.
"I don't get when people call Fleabag unlikable," Waller-Bridge says as I walk her out of the building. "I think she's very likable. She's just..."
"Human?" I provide.
"Exactly," she says.