Ready your bodies and prepare to empty your wallets once more: Fenty Beauty is releasing a holiday collection.
She announced the news yesterday on Fenty Beauty's Instagram story, giving the lucky few who were gazing at their phones at that very specific point in time a brief glimpse of what looks to be a very fun holiday makeup situation.
I see actual lip products, eyeliner, some glosses of the holographic variety, and an eyeshadow palette that is a refreshing change from the nine hundred iterations of nude and warm peaches littering the beauty landscape at this moment. Holiday beauty lines always assume that the wearer wants to look like they fell face first into a vat of glitter and bullshit, rendering the items you excitedly purchased unwearable or at least impractical for the rest of the year.
Much like her first Fenty Beauty drop, the Galaxy collection looks like Rihanna actually thought some shit through. I'm not good enough at deciphering the very specific language of beauty YouTube to accurately tell you whether or not there's a crease color in the eyeshadow palette or if you'll be able to transition your outer third into your lower or whatever, but it's nice to see some fun in there along with the more "wearable" shades. All of the colors are wearable, if you want to have that look be your look, and god forbid anyone stop you from doing a rainbow ombré sunset eye glam every day of your life, but I'm sure you get me!!!
G/O Media may get a commission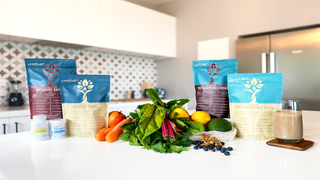 The Galaxy collection will be available at Sephora on October 13—a bit early for the holidays, but hey, who cares!