If you were once a teenager and a girl, simultaneously, and, during that awkward/carefree/angst-ridden confluence of age and sex, often took constitutionals around your local concrete-octopus of a mall, odds are you're familiar with the retailer Wet Seal. What you may not know, however, is that, according to a new federal lawsuit, the carefully cultivated rows of marked-up jeans and and typo-riddled t-shirts were brought to you in part by a corporate management obsessed with white-washing the company's image, sort of like another racist retailer we know.
The New York Times reports that three former Wet Seal managers filed a federal race discrimination lawsuit on Thursday in Federal District Court in Santa Ana, California, alleging the retailer of instituting a high-level policy of firing and denying pay raises to African-American employees. The lead lawyer for the plaintiffs is Brad Seligman, whom some of you may remember for representing the plaintiffs of a much-publicized sex discrimination suit against Wal-Mart last year that sought class-action status on behalf of 1.5 million current and former female Wal-Mart employees who alleged that the company actively prevent the promotion of women to higher-paid leadership positions. Though the Supreme Court eventually ruled that class-action status wasn't appropriate for the Wal-Mart case, Seligman has high-hopes for the Wet Seal suit, citing emails from former Senior Vice President Barbara Bachman that indicate a clear top-down discrimination policy against African-American employees.
In an email Bachman wrote in March 2009 after she'd inspected several stores, the vice president came to the troubling conclusion that "African American dominate — huge issue." One of the plaintiffs, former manager of the Wet Seal in the galactic King of Prussia mall Nicole Cogdell, alleges that the company terminated her just a day after Bachman's email was sent. Cogdell also says that she subsequently heard Bachman tell a district manager that she wanted someone with "blonde hair and blue eyes." Just across the Delaware River in my hometown of Cherry Hill (what, what), NJ, Kai Hawkins, a former manager of the Cherry Hill Mall Wet Seal and another plaintiff in the federal suit, was experiencing a similar fit of corporate racism when her district manager allegedly shittily told her to either hire more white employees or look for another job. She recalls being offended by Bachman's email and also alleges seeing many of the company's black employees being "terminated despite doing a good job and without any explanation."
G/O Media may get a commission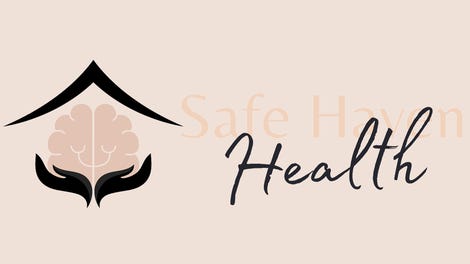 Addiction counseling
Safe Haven Health
Wet Seal, based in Foothill Ranch, Ca., has more than 550 stores across the country. The discrimination suit, which seeks class-action status on behalf of 250 current and former employees, has clear parallels to a 2003 discrimination suit filed against Abercrombie & Fitch (in that case, a federal judge approved class-action status, but Abercrombie eventually settled, agreeing to pay out $40 million, hire 25 diversity recruiters, and add more blacks, Hispanics, and Asians to its marketing campaign).
The Wet Seal suit alleges that Cogdell was terminated and, after complaining to the E.E.O.C., was offered another position with the retailer, a position she felt unable to take based on the company's alleged discriminatory behavior. "This is unlike Wal-Mart," explained Seligman. "We have an explicit corporate policy that's discriminatory. This is old-school, straight-up discrimination." We should all take a moment to relish the phrase "old-school discrimination," which pretty much sums up everything you need to know about the warped racial attitudes that allow discrimination like the kind Wet Seal is accused of to occur.
3 Ex-Managers Sue Wet Seal Apparel Chain, Asserting Bias Against Blacks [NY Times]