Less than six hours before President Donald Trump's new-and-improved-but-still-shitty travel and refugee bans were set to go into effect, a federal judge in Hawaii has issued a temporary nationwide restraining order.
U.S District Judge Derrick Watson issued the order Wednesday blocking sections 2 and 6 of the revamped executive order, which refer specifically to the travel and refugee bans Trump has been hellbent on bullying through. Watson focused primarily on the constitutional claims of the case, BuzzFeed reports, and came to the same conclusion as anyone who has been paying attention: that "the executive order violates the Establishment Clause — because it discriminates against Muslims."
The most recent iteration of the travel ban suspended the refugee program for 120 days and stopped new visas from being issued to people from six Muslim-majority countries: Iran, Somalia, Sudan, Yemen, Libya and Syria. The major differences were that Iraq was no longer on the list and that it no longer affected anyone who currently holds a green card or a visa.
On March 6, the state of Hawaii filed a lawsuit against the new travel ban, alleging that it was essentially the same old shit as the previous one and that it would also hurt Hawaii's tourist economy.
According to the Washington Post, Watson's opinion (the full text of which is here) used the Trump administration's words as evidence against their case. In a scathing 43-page opinion, Watson cited statements from various press releases as evidence that the travel ban is indeed a Muslim ban.
G/O Media may get a commission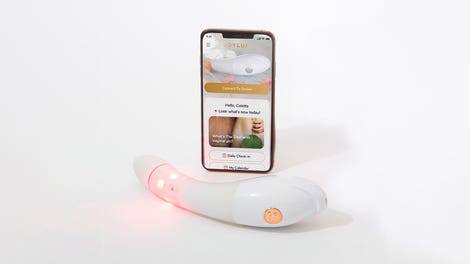 $50 Off
Joylux vFit Gold Device
Consider this beautifully-wrought burn:

"For instance, there is nothing 'veiled' about this press release: 'Donald J. Trump is calling for a total and complete shutdown of Muslims entering the United States,'" Watson wrote. "Nor is there anything 'secret' about the Executive's motive specific to the issuance of the Executive Order. Rudolph Giuliani explained on television how the Executive Order came to be. He said: "When [Mr. Trump] first announced it, he said, 'Muslim ban.' He called me up. He said, 'Put a commission together. Show me the right way to do it legally.'"
While the most glaringly xenophobic portions of the ban have been halted for now due this temporary restraining order, there are some lesser-known bits still in place, "including one that orders the Homeland Security and the Attorney General to publicize information about foreign nationals charged with terror-related offenses and other crimes," the Post reports. Still, it's a start.
At a rally Wednesday night in Nashville, the Wall Street Journal reports that President Trump called the perfectly legal and completely fair ruling "unprecedented judicial overreach," vowing to "fight this terrible rule as far as it will go, up to the Supreme Court." He has yet to scream some shrieking variation on "SEE YOU IN COURT!" on Twitter, though I'm sure that will come next.