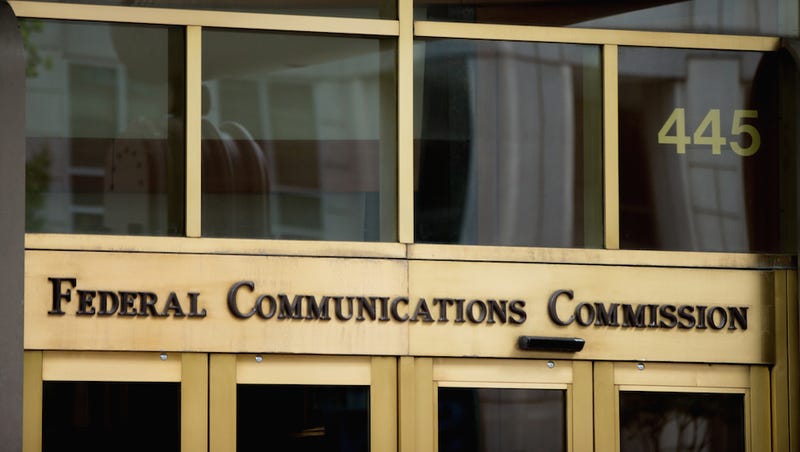 The National Association of African-American Owned Media and Byron Allen, the comedian and CEO of Entertainment Studios, are suing both the FCC and Charter Communications for $10 billion, citing its "Jim Crow policies" of "racial discrimination in contracting for television channel carriage," reports Deadline. This is in addition to the $20 billion suit the plaintiffs had already filed against AT&T and DirectTV for the same allegations.
The reasoning behind the suit: the FCC has excluded black-owned companies by supporting media consolidation, which "works hand-in-hand with these merging television distribution companies to enable and facilitate their Civil Rights violations," says the suit. "The FCC's apparent standard operating procedure is to obtain and accept sham diversity commitments from merger applicants, in excess of its statutory duties." The allegations also accuse Charter Communications, the telecomm giant, of purposely excluding African-American owned networks, citing the "blatant racis[m]" of its CEO Tom Rutledge.
In December, AT&T settled with Allen, and as a result DirectTV and U-Verse picked up seven Allen-owned cable channels. Allen's end game is clearly just a fair shake in distribution and procuring the same carriage a white-owned company would receive, but he also made a larger, particularly salient point to the suits, and to the exclusion of black-owned media in general:
"Everyone talks about diversity," Allen said, "but diversity in Hollywood and the media starts with ownership. African Americans don't need handouts and donations; we can hire ourselves if white corporate America does business with us in a fair and equitable way."
The court filing may be read in full here.
---
Contact the author at julianne@jezebel.com.
Image via AP