After successfully convincing a Foreign Intelligence Surveillance Court judge that there was reason to believe that former Trump adviser Carter Page was acting as an "agent of foreign power," last summer the FBI obtained a court order to monitor Page's communications last summer as part of the ongoing investigation into Russia's role in the 2016 election.
The Washington Post reports that while Page has not been convicted of any crimes, this is still the "clearest evidence so far that the FBI had reason to believe during the 2016 presidential campaign that a Trump campaign adviser was in touch with Russian agents."
Three years prior to his involvement with the Trump campaign, Page met with Russian intelligence officer Victor Podobnyy, who was charged in 2015 as part of a Russian spy ring attempting to gather information on U.S. sanctions, BuzzFeed News reports. According to the Post, Page travelled to Russia in July, met with Russian energy executive and Putin confidant Igor Sechin and gave a speech that was critical of U.S. policy towards Russia.

While all of this could be seen as nothing more than anecdotal evidence by someone extremely willing to give Page the benefit of the doubt, the fact that the court order was a FISA warrant is not insignificant: FISA requests have to go through an awful lot of approvals before they're granted and the evidence presented in the order is extremely comprehensive.
From the Post:
The government's application for the surveillance order targeting Page included a lengthy declaration that laid out investigators' basis for believing that Page was an agent of the Russian government and knowingly engaged in clandestine intelligence activities on behalf of Moscow, officials said.
G/O Media may get a commission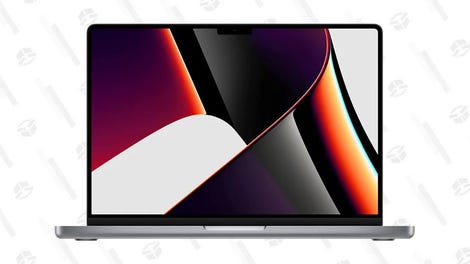 Save $300
2021 14" 1TB MacBook Pro
In an interview Tuesday, Page said that he had "nothing to hide" and spouted off some nonsense about how the surveillance is "unjustified" and "politically motivated." In an especially galling move, he reportedly compared his situation to the time the FBI and the Justice Department eavesdropped on Martin Luther King Jr.
Everything right now is quite bad, seemingly getting worse by the day and every report that has trickled out about the investigation thus far has been couched in vague language. Still, this info feels worthy of attention. Nothing about Russia's involvement is really officially confirmed yet, likely because the terrible web of lies and deceit stretches farther than we know. I wonder what we'll find out tomorrow.