Last week, Farrah Abraham tweeted a link to her Amazon wish list, asking fans to purchase her more than $13,000 worth of gifts—and they did. Now the reality star/"sex tape" star has replenished her list, asking for some more furniture, kitchen appliances, and odds and ends for her home. Let's review the list.
Creating an Amazon wish list is a common practice among porn stars, strippers, and escorts, who ask their fans for things as banal as vacuum cleaners, as expensive as electric tricycles, or as predictable as French maid costumes. Unsurprisingly, Abraham got the idea to create her own wish list from such women, as they are now her colleagues:
"Everybody is obsessed with like [trying] the Amazon list," Farrah, who made a special appearance at Crazy Horse III [a strip club] in Las Vegas on Aug. 20, said in an interview. "One of my girlfriends has it on hers. She's like, 'Yeah I know you receive gifts all the time, but you should like maybe be more in charge of what you get.'"
Her first list included $3,000 worth of clothes (including sequin booty shorts and a Superwoman costume), a $1500 bookcase, an $800 coffee table, a $4,200 dining room furniture set, and two chandeliers, among things.
Her new list includes a bevy of iPhone cases, a laptop, an Xbox One console, a Google Nexus tablet, a Kindle Fire, a Kindle Paperwhite, Apple TV, a scarf holder, a sleeper sofa, a juicer, a Pyrex measuring cup, etc.
G/O Media may get a commission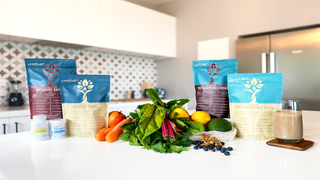 The saddest thing of all though, is her request for a $52 crib mattress and $12 mattress cover. It's like, either keep your kid out of your weird sugar daddy arrangements or at the very least, get her the good, expensive shit.