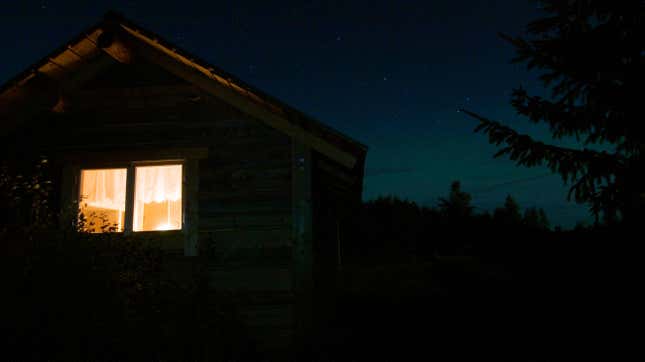 On Monday, Time published a damning report about a 13-year-old Black girl in Mississippi who gave birth this month after being raped in 2022 and denied abortion care due to Mississippi's ban. Time's Charlotte Alter shared a gutting update on Wednesday: The young girl (referred to as Ashley, a pseudonym), who's about start 7th grade, and her family are planning to move in order "to relocate away from the rapist and closer to family so that Ashley can get a fresh start." This comes after, per Alter's reporting, police failed to take any action against Ashley's rapist.
Ashley's family filed a police report in the spring shortly after learning at the emergency room that her recent sickness was due to pregnancy and that Ashley had been impregnated by rape. The family provided the name of a possible suspect, but the local police department took no action and only collected a DNA sample from Ashley's newborn after Alter inquired multiple times about whether they were doing anything. The local police chief shrugged off the delayed action when pressed about it: "It's a pretty high priority, as a juvenile," he told Time, but "sometimes they slip a little bit because we've got a lot going on, but then they come back to it."
Ashley's family is now sharing a Go Fund Me to raise funds for Ashley, her baby, her family, and their move. "Deep down I didn't know anyone would care about what had happen," Regina, Ashley's mother, wrote in a note attached to the fundraiser. She continued, "I told myself who would care, not the police I see because they would do what's in their power to get this person so he wouldn't do another child the same."

That Ashley's rape wasn't taken seriously is a chilling, common thread throughout her story. When her pregnancy was first discovered at the emergency room, her mother, Regina, recounted to Time that a nurse asked the child, "What have you been doing?" implying that Ashley's pregnancy—and her rape—were her own fault. As a Black girl, Ashley was subjected to what's called adultification, and her victimization was met with dismissal.
Mississippi's abortion ban has a written exception for rape, but Ashley still wasn't able to access care despite filing a police report. Alter shared on Tuesday that she still hasn't heard back from the state attorney general's office, the state Board of Medical Licensure, and the state Medical Association on how to access the rape exception. Regina told Time she didn't even know the state law had a rape exception; the state ban has also driven providers who could have offered Ashley care to leave the state. "If I couldn't figure out how to get a rape exception, how could this girl and her family?" Alter said on Tuesday. In January, the New York Times reported only two exceptions have been made in Mississippi since its ban took effect last June.
On Ashley's family's Go Fund Me page, Regina writes that she's been struggling tremendously blames herself: "I told myself it was my fault because I was working too much and should have been there to protect her. I cry daily," she said. "I dont have the resources or family to help me while I am working, how else will I pay bills and make sure they [Ashley and her baby] have what they need without a job?" Regina says her "only option is to move where I know I have that support with my mom and other family who live 1,000 miles away. … It is hard being a single poor mother in a below poverty town."