On Sunday night, while collecting an award on behalf of her daughter—a young upstart named Beyoncé—at the BET Awards, Tina Knowles thanked her ex-husband Mathew Knowles. "I also want to thank her father, who taught her the business of music," she said.
Ms. Tina's speech capped off what as seemed from the outside to be a victory lap for Mathew after years of little to no acknowledgment from Tina and their daughters.
Mathew Knowles famously quit a high-paying job at Xerox to focus on his 11-year-old daughter's music career. In interviews over the years, Beyoncé has recalled her father's Joe Jackson-esque training methods, like making her run on a treadmill for an hour while singing to build her stamina. But you can't deny that Mathew's tactics were effective. He went on to manage Destiny's Child as they became one of the most successful girl groups of all time.
Mathew managed Beyoncé's solo career until March 2011, when she fired him in the midst of reports that he had stolen money from her. Later that year, Mathew and Tina Knowles ended their 31 year marriage following a separation in 2009 when news broke that Mathew had fathered a child with another woman.

G/O Media may get a commission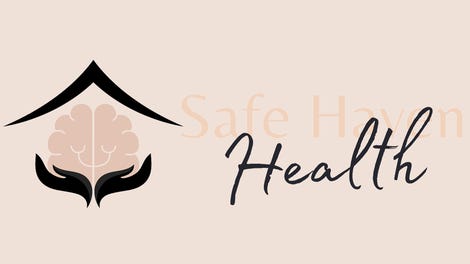 Addiction counseling
Safe Haven Health
Up until that point, Mathew was, by all accounts, a tough but adored father and husband. Destiny's Child was a family affair, with Tina designing costumes for the group, Solange performing as a backup dancer and Mathew at the helm. He was the assumed subject of a saccharine love song off of Beyonce's debut solo album. On "Daddy," Beyoncé sings, "I want my unborn son to be like my daddy/I want my husband to be like my daddy/ There is no one else like my daddy/ And I thank you for loving me."
This all made his fall from grace even more swift and jarring. For years it seemed to those on the outside that Mathew had effectively been excommunicated from the family. You frequently saw Beyoncé and Solange out with their mother, but never (at least publicly) with their father. Both Beyoncé and Solange have openly gushed about Tina and her strength, perhaps signaling whose side they had chosen in the fallout.
Further complicating things, Mathew spent years trying to again profit off his daughter's name by shopping a Destiny's Child biopic and selling her old tour merchandise.
In 2012, gossip sites reported that after a long estrangement, Beyoncé allowed Mathew in the delivery room for the birth of her daughter Blue Ivy. Still, Mathew wasn't spotted at Solange's 2014 wedding in New Orleans, continuing the narrative that he hadn't yet been forgiven by his family. When Mathew remarried in 2013, neither Beyoncé or Solange attended the ceremony.
But finally, this year, Mathew Knowles seems to have publicly rejoined the family unit—beginning with an appearance on Beyoncé masterpiece Lemonade, which notably tackles the subject of infidelity.
Most assumed Lemonade should be read as a narrative about Beyoncé and her husband Jay Z, but it's clear that if the album truly is at all autobiographical, she's talking about Mathew as well. The allusions range from the vague to the glaringly obvious, with passages like this:
"Mother dearest, let me inherit the earth. Teach me how to make him beg. Let me make up for the years he made you wait. Did he bend your reflection? Did he make you forget your own name? Did he convince you he was a god? Did you get on your knees daily? Did his eyes close like doors? Are you a slave to the back of his head? Am I talking about your husband, or you father?"
In the video for "Daddy Lessons," we cut to footage of a sweet moment between young Beyoncé and Mathew and later to Mathew and his granddaughter Blue playing in a hotel room.
The message was clear: Mathew is still around, and perhaps he never truly left. Soon after the release of Lemonade, he spoke to TMZ and suggested that a reconciliation had taken place long before the album dropped—it was simply kept out of the public, a move that makes perfect sense coming from the tight-lipped Knowles clan.
As the year continued, Mathew continued to pop up. Beyoncé posted a photo of the the two of them backstage at the Formation Tour as well as pictures of Mathew and Blue Ivy.
She also shared a gif of Mathew, Tina, and Solange looking happy and well in the the first group family shot we've seen of them in years.
On Father's Day, Ms. Tina gave Mathew a shout-out with Instagram posts of their daughters.
So what changed? We can only speculate, but it's interesting that his redemption will forever be tied to Lemonade, which suggests that if Beyoncé is able to forgive Jay Z for his mistakes—which it seems she has—then she can now forgive Mathew for similar mistakes.

Of course, time is a likely factor and an important friend of forgiveness. In the time that has passed since the family dynamics seemed strained, Tina Knowles remarried and became Tina Lawson. Beyoncé and Solange have always expressed a fierce loyalty to their mother; maybe they wanted to wait until she had fully healed and moved on before they embraced their father again.
There's also the fact that Mathew is rightfully cited as an integral part of Beyoncé's success, which is what Tina was alluding to at the BET Awards. You can trace her notorious work ethic back to her early training with her father. For whatever mistakes he's made, Beyoncé has never shied away from appreciating his guidance. "My Daddy taught me how to love my haters," she sang on 2013's "Flawless."
I suspect there is something much more elegant to be said about Mathew's journey as it relates to fatherhood and black fatherhood specifically. Still, you almost have to admire how his public reentry into the family played out in a way that I'm sure he's proud of.
Mathew's redemption, as the world sees it, came on Beyoncé's own terms, via her own narrative and in such a way that she profited both directly and indirectly. As her mother said, it was Mathew who taught Beyoncé about the music business. In that way, and through it all, she remains her father's daughter.