Much like your parents, Mathew Knowles—the estranged father of Solange and Beyoncé—is having a garage sale. And also like your parents, he's using said garage sale to hawk his kids' old tour merch. (Remember how much fun you had while working the "Destiny Fulfilled...And Lovin' It" tour?)
According to TMZ:
Beyonce's dad is trying to make ends meet by unloading tons of her souvenirs from her career in a massive garage sale — which also features Solange stuff ... in the bargain bin.

As we've told you ... Mathew Knowles is having baby mama troubles — which might explain why he started selling off some Bey treasures outside his office in Houston last Friday.

As of Monday, there were plenty of items available ... including a giant Beyonce poster for $200, old tour books for $20, and various pieces of House of Dereon clothing. On a budget? You can find a Solange CD for $1.96.
This just shows how out of touch Mathew is. That Solange CD is probably worth twice that since her second line.
[TMZ]
---
G/O Media may get a commission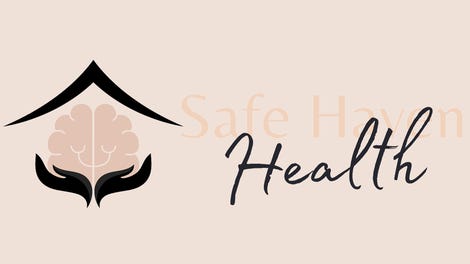 Addiction counseling
Safe Haven Health
Rumors are flying after Miley Cyrus posted a Christmas themed Instagram photo in which she appears to have fuller lips. "Sources ranging from celebrity gossip sites to obsessive fans have claimed that the pic is evidence that Miley has been receiving lip injections," writes The Hollywood Gossip. Or it's just evidence that her mouth got suctioned into a bong. [THG]
---
Lupita Nyong'o wrote a very sweet poem to thank her fans after a very successful year:
This year was one of a kind,

And a kind one to me.

There was lots to be done,

And a whole lot to see.

I had family and friends,

And colleagues galore,

Now I have fans,

Plus a million and four.

You tweet and you post

And you instagram too.

You chat, comment, draw,

You just do what you do.

And though I don't answer

'Cause time is a-tickin',

Know that you matter

By the posts that I'm pickin'.

I keep posting

'Cause I know that you care,

And I care to post

When I know that you're there.

So this season,

Though I know your name not,

I'm happy I got you,

And that I gave what you got.

I wish for you peace,

Love, joy, laughter beams,

And in the new year,

May you live out your dreams!

(And as Dr. Seuss says:)

"If things start happening,

don't worry, don't stew,

just go right along

and you'll start happening too."

Love, Lupita N.
In the words of her many Instagram fans, "QUEEN." [PopSugar]
---
Images via Getty/Instagram.