If you're a resident of Illinois, you may be familiar with Republican congressman Aaron Schock. If you aren't a resident of Illinois but are a fan of hot shirtless men (or read the New York Times Style section) you're may also be familiar with Schock – he gets a lot of positive attention for doing what no female politician could ever get away with.
Schock's Instagram presence has long been a thing of fascination for political junkies, who followed Schock's account when it was public and became more fascinated with it when it was made private after photos he'd posted on it fueled rumors of his homosexuality. (The account is now public again.) The Times piece doesn't mention any of that, however, they did note that Schock has posed shirtless for Men's Health. People LOVE shirtless Schock:
The photos of him shirtless have garnered the most attention. Never shy about peeling off his clothes, as he did for Men's Health a few years back, Mr. Schock has posted shots of himself surfing in Hawaii and sliding down a sand dune on a wooden plank and splashing into the water.

"My congressman is like a thousand years old and never does stuff like this," one admirer wrote.

"Ride it, baby," a man from New York wrote. Another man commented, "Rawr!" Someone with an anonymous profile wrote, "URGH marry me you fiscally conservative stud you." (Mr. Schock has said that he is not gay.)
Times writer Jeremy M. Peters also points out a recent Morning Joe segment where a photo of Schock surfing received ample attention.
When asked to explain the photo, Schock started off by saying, "It was Good Friday and some people..." before Mika Brzezinski interrupted to say, "Uh huh. Yes it was."
G/O Media may get a commission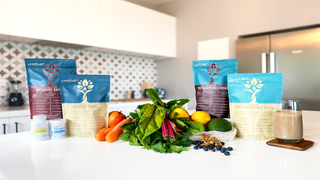 While Schock certainly gets attention for his body from members of the media and from constituents, he doesn't receive criticism for displaying too much. The tone of it all is more along the lines of bemused, titillated and supportive – as it was with Cosmopolitan magazine centerfold Scott Brown before him.
"Somebody's in good shape, it shows they're disciplined, it shows clear thinking," said Donny Deutsch of Schock's recent surfing photo. "By the way, I have a feeling that if you saw most of Congress take their shirts off, it wouldn't be something you'd want to see."
If Sarah Palin posted bikini shots to her Instagram, there'd be an uproar the likes of which the internet has never seen, not commentary about how good it is that she's staying healthy. (Palin got enough attention for just showing her legs on the cover of Runner's World.) Why just the smallest hint of Hillary Clinton's cleavage was enough to send people into a tizzy. Had Clinton or a younger, more fitness-obsessed politician posed in a bikini surfing, there's no chance it'd be remarked on as a harmless, cute, slightly exciting little thing. Yes, photos of politicians like President Obama or the Clintons shot in their bathing suits when they're on vacation are giggled about but there's a sharp divide between being paparazzied at the beach and being a politician who actively promotes oneself as an attractive, half-naked human.
On that Morning Joe segment while his Instagram was still private, Schock said, "There's a reason it's a private account but as you know in public office, nothing's private. I've just learned that anything I post for my friends and my family could end up on Morning Joe." Given the type of attention he's received, it was easy for Schock to take his sexy Instagram public. He's learned that as a man, nothing he's posted is dangerous enough to avoid letting it all hang loose.
Image via Aaron Schock/Instagram