Pardon me, but what in the hell happened at the end of RuPaul's Drag Race All Stars, why did it happen, and can someone—or everyone—explain themselves at once?

After a lackluster, infuriating, and occasionally joyful season, RuPaul crowned a winner: Trixie Mattel, dressed for her final runway look in a frothy black and mesh number and what looked like five poodle puppies atop her head. She looked great—she always looks great, even if her look isn't for you—but her win was maybe the third shocking thing in an evening of general surprises and transgressions!!
What led up to this ultimately disappointing decision was a season that paled in comparison to its predecessors—not a read, but an accurate assessment! The second season of All Stars was a revelation—sharp, funny, and consistently entertaining. Katya was a winner in my heart, but Alaska deserved the crown and won it, rightfully so. Who knows, though, what would've happened if the girls last year were judged by a freaking JURY OF THEIR PEERS like they were this season?!?!
G/O Media may get a commission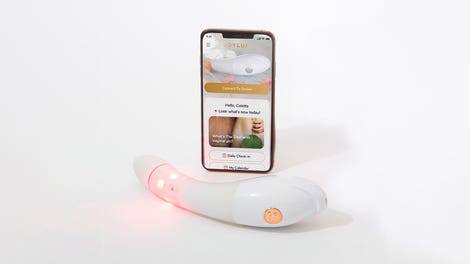 $50 Off
Joylux vFit Gold Device
Every season of Drag Race, whether it's the All Stars or the regular flavor, ends with RuPaul and his distinguished panel of judges deciding which queen's charisma, uniqueness, nerve, and talent shines the brightest. This season, Ru threw the keys to the eliminated queens, letting them take the wheel, and forcing every finalist to sit in front of their peers and plead their case. Then the eliminated queens walked up to another train case full of lipsticks, picked their winners and, in a scene that did not air last night, explained themselves.
To paraphrase Trixie, it really was RuPaul's best friend race, at least a little bit! All logic, strategy, and cunning went out the window—any carefully laid plans, alliances, and Game of Thrones-esque machinations (Shangela, we hear you and we have seen you every single week) were thrown in the trash. The crown was Shangela's—it should've been Shangela's—and inexplicably, the only person with any sense was Thorgy Thor, a fashion clown dressed like a sparkly plate of nachos. She picked Shangela's lipstick because, as she said, she went with her gut. A world where Thorgy is the person who makes the most sense is a world that I'm not entirely comfortable living in, but here we are.
Consider the optics of this decision—it doesn't look great for the All Stars Hall of Fame to be comprised of entirely white queens, especially when historically there have been many nonwhite queens up for the title, most of whom have been talented and deserving and arguably more in need of the accolades and accelerated booking fees that a win would provide. Do you give the title to the queen who needs it the most, or to the queen who deserves it? Is it about statistics or sheer, Herculean effort—the latter of which Shangela demonstrated in spades? She is like Drag Race kudzu: indestructible, determined, and beautiful. She's shown remarkable improvement and my god, she deserved this!!
With Shangela out of the running, the queen and goddess Kennedy Davenport should've taken the crown. Statistically, she was not the strongest, but the career bump provided by a win of this stature probably would've been nice! Her turn in "The Bitchelor" was perhaps the funniest perfomance in an acting challenge to date—second only to Ginger Minj's star turn with Trixie Mattel in Season 7's John Waters tribute. Kennedy is a hard-working performer who, for the duration of her Drag Race career, has been vastly underrated. Also, her final look was a beautifully-updated version of her Season 7 rainbow dress—high camp stretched to its very limits, a pageant queen consumed by a fire burning the colors of the pride flag. Is it tacky? Sure. Is her hairline confusing? A little bit. Does any of that matter? Nope, not at all.
While Bebe Zahara Benet was clearly not going to win another crown, her presence was delightfully consistent. Her final look was simply a continuation of what she'd been all about from the jump: jungle eleganza, "international fish," a dash of Came-ROOOOON, and all glamour, all the time. From the start, you could tell she'd stick around for a while, but there was no way she was snatching that crown. Every look was amazing—especially the one that Aja sewed and she took credit for!—and above all, she was a treat.
The final lip sync, set to Miley Cyrus's "Wrecking Ball," showcased Kennedy Davenport's underrated dance skills—this bitch trotted out on stage in bare feet and then gave you an entire lyrical jazz/contemporary routine like something out of a Travis Wall number from So You Think You Can Dance, complete with a slow split and rond de jambes and the whole thing! Trixie did what Trixie was going to do—comedy, melodrama, and a lackluster reveal that involved removing a stunning yellow gown to reveal a staid sequined H&M-adjacent frock. underneath. Sorry, babe, but I'm bored!!!

Towards the end of every season of RuPaul's Drag Race, I start clamoring for more drama—for me, it's never enough. But perhaps because RuPaul is indeed omniscient or because reality TV is smarter than I ever will be, it always manages to surprise me.