Unless you missed the memo on why John Cho should be your boyfriend, you're probably aware that the Star Trek actor is currently in high demand amongst the good folks of the Internet. Now, thanks to a recent hashtag campaign called #StarringJohnCho, we're duly #blessed with all of the John Cho memes our hearts desire—as well as a witty and powerful rejoinder to Hollywood's continuing diversity problem.
Created by digital strategist William Yu, the hashtag movement began as a blog and accompanying Twitter account, with the primary aim of launching "a social movement that shows you what it would look like if today's Hollywood blockbusters cast an Asian-American actor as their leading man," as per the description on the project's Twitter page.
In the vein of well-publicized social media movements like #OscarsSoWhite, #StarringJohnCho is an attempt to directly address of the widespread omission of Asian-American actors and actresses in bankable Hollywood roles. The campaign also follows a number of largely reported controversies surrounding this particular topic, such as the recent casting of white actress Scarlett Johansson in the live-action remake of Ghost in the Shell, a Japanese anime film. (And lest we forget the yellowface—and slew of like-minded racially insensitive problems—in 2012's Cloud Atlas.)
Yu was also inspired to launch the project after reading an article published by researchers at the University of California's Ralph J. Bunche Center for African American Studies, which posited that films which feature more diverse casts tend to rake in more money at the box office, as the New York Times reported.
"That was kind of the linchpin of me thinking, 'If that's true, then why aren't we seeing leads reflecting this fact?'" Yu told NYT in an exclusive interview, explaining his reaction to the study. "If they're not casting these leads, let's show what Hollywood would look like if they did."
G/O Media may get a commission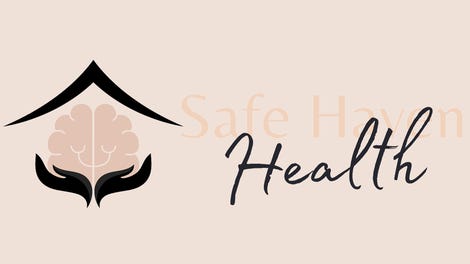 Addiction counseling
Safe Haven Health
Luckily, the Internet denizens soon caught wind of Yu's social movement, and it quickly went viral—with some pertinent photoshopping included.
For instance, might I introduce you to Bond? John Cho Bond?
I'm assuming that John Cho would do much better on a press junket than Henry Cavill, and not say quasi-racist, quasi-misogynist things to reporters. He is your boyfriend (0r rather, your Superboy? Man-friend?), after all:
I'm more of a Jane Eyre girl than a Pride and Prejudice fan myself, but if John Cho as Mr. Darcy doesn't slay you, then you are probably the same kind of person who does not think Oscar Isaac is sex-bangable when he eats Cheetos, and you also probably don't have a pulse?

Now, the only thing I'm waiting for is a #Starring hashtag equivalent for National Treasure Constance Wu™, so who wants to get the ball rolling on that one?
---
Contact the author at jamie.reich@jezebel.com.

Image via Getty.