A Sunday morning word puzzle for you:

Elon Musk's father has baby with step-daughter he has known since she was four
Here's the sequence to wrap your brains around the above Telegraph headline.
Elon Musk's father Errol, who currently lives in South Africa, married a woman named Heide. Errol and Heide divorced; Errol now had a baby with his Heidi's daughter Jana, who is 30. Errol is 72.
These things happen, Errol is quoted in Page Six:
One thing led to another — you can call it God's plan or nature's plan.
In an interview with MailOnline, Errol said that he can "barely remember" his stepdaughter's mother Heide even though their were married for 18 years and have two children. Last year in a Rolling Stone profile, Elon described his father thusly:
You have no idea about how bad. Almost every crime you can possibly think of, he has done. Almost every evil thing you could possibly think of, he has done. Um...
...say no more.
---
G/O Media may get a commission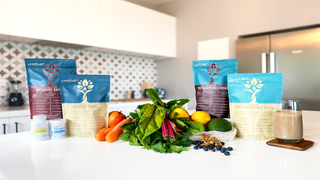 Naomi Fry delivers a master class in writing with a level of craftsmanship which can distill profundity from almost no material. She writes of Ben Affleck, America's embarrassing uncle, a man who, given every opportunity for redemption, goes to Vegas, has sex with the nanny, and gets tattooed:

"Same," we might post on our social-media feeds, alongside a sad Ben picture, with the quick meanness of the Internet that tends to flatten a person's story to a caricature, even if it is motivated by all the right reasons in the world.
Same.
I still don't like the man, but she has a point.
---
Celebrities showed up to the March for Our Lives yesterday, and that was cool because almost nobody paid attention to them. Some links:

---
Aubrey O'Day really did have a crush on Draco Malfoy sidekick Donald Trump Jr. That's the story, and she's sticking to it. [Page Six]
Kevin Federline brought his wife to a strip club for his birthday, but but but he can barely afford bottle service on this $20,000/month alimony. [TMZ]
Pink still has the flu. [People]