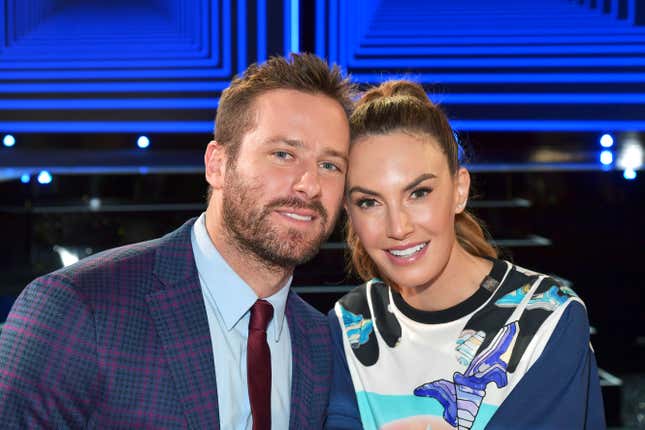 There are plenty of good reasons to leave your husband, and perhaps at the very top of that list is if and when you find out that he's an alleged cannibal and sexual abuser. In a new interview with Elle, Elizabeth Chambers opens up about her shock upon learning of the allegations against her ex-husband, Armer Hammer, who's been accused by multiple women of sexual assault, emotional manipulation, and cannibalistic fetishes over the past two years.

In 2020, Hammer was linked to a Finsta account that liked a sizable amount of bondage posts (Potentially harmless! Who am I to kink-shame?), but things came to a head in January of 2021 when the Instagram account @houseofeffie leaked texts from Hammer that allegedly confirmed his cannibalism and his abuse. As allegations from numerous women—including Hammer's ex girlfriends—piled on, it was hard to deny Hammer's culpability. But Chambers says this was her first time hearing about any of it: "I was like, 'There are no words,' Chambers told Elle. "'What the fuck?'"
I, too, would be rendered pretty damn speechless by such accusations against my partner of almost a decade, but Chambers' story directly contradicts previous reports that it was Chambers herself who leaked major stories about Hammer to the press. Allegations against the Call Me By Your Name actor first came out about six months after Chambers filed for divorce in July of 2020, during the height of the lockdown, which Chambers and Hammer spent in the Cayman Islands with their two children and a handful of Hollywood's biggest names. I get that we were all quite bored while stuck at home, and bad men should get what's coming for them, but to think that Chambers was sending emails to major tabloids while sitting beachside is pretty wild.
Whether or not she had a hand in Hammer's public takedown, Chambers was obviously devastated by the private breakdown of their marriage. "You can give, you can love, you can be there for someone, but you also need to hold people accountable for their actions," she told Elle. "The dissolution of my family was literally my biggest fear of my whole life. You're building something, right? You're weaving a beautiful tapestry, and the last thing you want is for a knife to come and rip the tapestry in half."
On how she healed after the divorce, Chambers chose, of all things, a gory body horror metaphor. She told Elle:
You're literally in this triage state after a car accident. Eventually you're brought to the emergency room and hooked up to an IV—and when I say eventually, this isn't in one day, this is weeks and then months—and then you start physical therapy. Every day is moving toward that ultimate goal of being able to walk again.
G/O Media may get a commission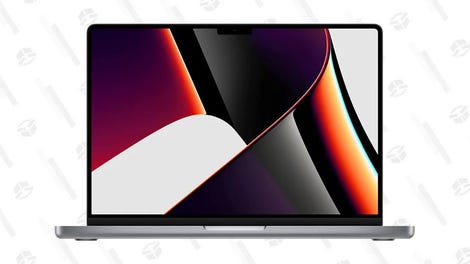 Save $300
2021 14" 1TB MacBook Pro
Amidst the pain of recovery, it seems like Chambers has been taking things in stride: She has a new fourth Bird Bakery in the works, a 26-year-old European boyfriend by her side, and a pretty healthy co-parenting relationship with Hammer ("He's really present when he's with the kids, and that's all I can hope for," she says).
But as a harrowing chapter with Hammer comes to a close, Chambers is still haunted by what this means for the future. "Do I want my son to become this?" she asks. "Would I want my daughter to stay in a relationship like this?"
I'm going to go ahead and say no.