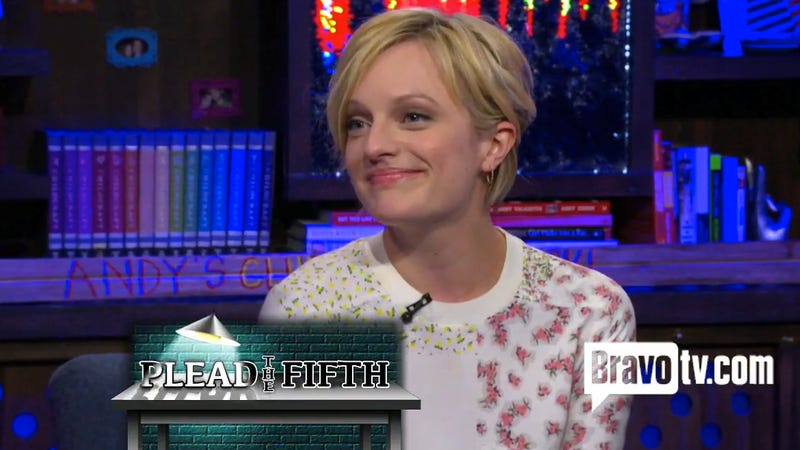 On Thursday night's Watch What Happens Live during the show's best segment "Plead the Fifth", Mad Men's Elizabeth Moss and Arrested Development's Jessica Walter spent a few minutes sharing delightful things about themselves. In the case of Elisabeth Moss, she continued to prove that honesty is the best policy by dropping plenty of truth bombs in the vein of the admirable Nick Lachey.
Elisabeth commented on:
– Jon Hamm's penis size
"Well I mean we've all seen the picture, I mean, I suppose [it's that large]. That's all I know."
– Why Jeremy Piven actually left Speed-the-Plow if not because of mercury poisoning

"Oh that's a very good [question]. I could go on and on.

[He was] being highly unprofessional.

I saw him like a month later at the Golden Globes when he was supposed to be really sick."
— Who on the Mad Men cast is an alcoholic
"We kind of all drink a lot. We kind of all take after Don Draper."
She also professed a deep love for the Housewives franchise, and got along swimmingly with Jessica Walter, who said that because of Arrested Development, she has tons of fantastic new fans. I say, get these two ladies their own show together.
[Bravo]