Highly regarded wedding singer/nuisance Ed Sheeran announced this morning on Instagram that he and Cherry Seaborn will be having a ceremony of their own! They have been engaged since 2017, and the cats are "chuffed as well" because they are British.

---
Am I out of touch for seriously contemplating Justin Bieber's movements on the morning of the government shutdown, while the House gym is allegedly running out of towels and low-income children are running out of healthcare? Yes.

AND YET.
G/O Media may get a commission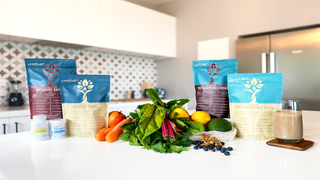 Since he stepped back from entertaining several months ago, Justin Bieber's Instagram has been a sometimes titillating, often mystifying, probably exorbitantly expensive several-month world quest in pursuit of answers to life's questions; I am 100% all-in on this trip. He whiteboards Jesus hypotheses (and he is EXHAUSTED); he embraces trees; he's Home Alone; he boycotts shirts as a policy; this is really sweet; he reunites with his mom on vacation what is he pointing at?
What did you find???
---
TMZ reports that 27-year-old rapper Fredo Santana, who'd been battling liver and kidney problems, passed away on Friday night after a seizure. He was also known to be suffering from an addiction to lean, which causes seizures. Fellow performers have been paying their respects.

---
Somebody in media is going to have to put up a credit card to subscribe to Kim Kardashian's online shop, the source for baby news. We brought it upon ourselves.

---
Six years after Danny hung a "for rent" sign on the shore house, the Jersey Shore kids reunite to reflect on the three ways and arrests of summers past. TMZ has "First photos!" which is a 36-image flipbook of them slow ly walk ing up to each oth er. They drink out of wine glasses now.
---