Ed Sheeran, a man who is either the enemy or a ginger troubadour responsible for a song that I can't help singing along to even though I hate myself for it, has a lot of bad tattoos. Here's a pleasant story about his most recent addition.
Sheeran filmed the video for the song in Galway, with Saoirse Ronan playing the girl in question. In the video, she pretends to give him a tattoo; Sheeran assumed that she was going to write "Galway Girl" because that's the name of the song. Ronan, bless her freaking heart, decided to write "Galway Grill", like the name of a restaurant at Ireland section of Epcot Center that only serves Guiness and potatoes three ways.
Perhaps because he has so many horrific tattoos, including a Technicolor lion on his chest that I'd rather not show you here, he's fine with the mistake, but here's a question: why on earth didn't he look at whatever it is Saoirse wrote on his arm before he got the tattoo? Is it because he's chill? Is it because his pale flesh is nothing more than a canvas for the whims of Irish actresses, tattoo artists and John Mayer? Does Ed Sheeran care about any of these reason? Did logic factor into this decision at all?
Probably not.
[BBC]
---
Next week Caitlyn Jenner's memoir The Secrets of My Life will be released unto the world but Kris Jenner has apparently read an advance copy and she is P-I-S-S-E-D that Caitlyn didn't share what she was going to write about the family before publication.
G/O Media may get a commission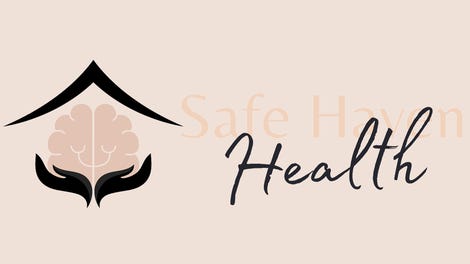 Addiction counseling
Safe Haven Health
"Cait's talking about the family but didn't speak to them first, just like she did with the Vanity Fair interview," a source who is decidedly not Kris Jenner herself told Us Weekly. "They're tired of being caught off guard."
It sounds like most of the bad stuff in the book is about Kris and less about the rest of the family but if there's one person who won't take one single iota of shit about this subject, it's Khloe.
"Khloe doesn't identify with this person who seems to have stopped caring for the family," the source said. All right! Okay. Good to know.
---