On Wednesday, March 8, dozens of schools will shut down in response to a nationwide general strike, "A Day Without a Woman."
The strike, held on International Women's Day, asks women to take a day off work, refrain from spending money, and wear red in solidarity. The action is meant to recognize the the social, political, and economic contributions women make daily "while receiving lower wages and experiencing greater inequities, vulnerability to discrimination, sexual harassment, and job insecurity," according to the organizers, who also organized the Women's March on Washington.
Considering that 97 percent of preschool and kindergarten teachers, 83 percent of special education teachers, and 76 percent of public school teachers are female, if even a tiny fraction of educators across the nation strike, the impact will be felt in schools across America. In some states, entire school districts are shutting down.
Virginia's Alexandria City Public Schools will be closed after more than 300 staff members requested leave. "Given the unusually high number of requests, this may be attributed to the observance of International Women's Day," reads a statement posted on its website. "The decision is based solely on our ability to provide sufficient staff to cover all our classrooms, and the impact of high staff absenteeism on student safety and delivery of instruction," it continues. "It is not based on a political stance or position."
Chapel Hill-Carrboro City Schools in North Carolina issued a similar statement upon announcing school closure on Wednesday. "I asked our school principals and central office department heads to survey staff to find out how many absences would occur," superintendent Jim Causby wrote in a statement. "The results came back, and the number was significant. In fact, it is my determination that we will not have enough staff to safely run our school district."
G/O Media may get a commission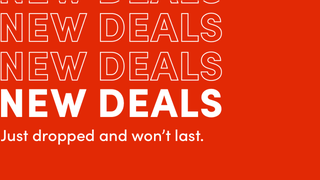 Up to 70% off
Wayfair - Cyber Week Deals
The Huffington Post reported that the New School in New York City is granting its faculty "flexibility" to cancel classes on Wednesday, after over one dozen female faculty members wrote a letter to their colleagues.
However, for women who have minimum-wage jobs, or are responsible for dependent care, the strike and subsequent school closings may lead to higher costs and more labor—even though they are very the people the strike is meant to represent.
"Just as many of our low-income families have difficulty finding child care during an inclement weather day, having an unscheduled teacher workday on Wednesday would create an additional hardship and safety concern for our out-of-school students and their families," said Durham School District Superintendent Bert L'Homme in a statement outlining why Durham schools will remain open. "In addition, many of our lower-income employees such as bus drivers and child nutrition staff would lose a day of pay if we were closed to students."