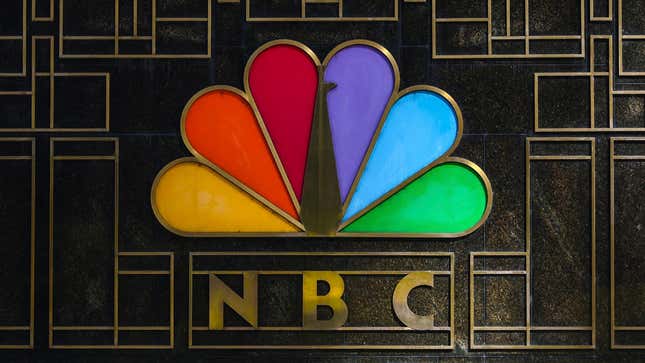 Last week, after cracking crawdaddies in an Atlanta hotel room, Bethenny Frankel found time to crack some skulls at NBC—or, at least threaten as much. As reported by Variety, the entrepreneur and former star of Real Housewives of New York City sought the counsel of two high-profile attorneys, Bryan Freedman and Mark Geragos, to "investigate the treatment of reality stars" as she called for a union for reality television talent. Anyone who watches reality shows—of the Bravo-variety, specifically—will likely be unsurprised that said investigation allegedly found some bad stuff.

On Friday, TMZ reported that Freedman and Geragos sent a letter to NBC outlining a number of accusations made by an unnamed number of both current and former reality stars who've appeared on Bravo programming. Such alleged "grotesque and depraved mistreatment" includes:
— Deliberate attempts to manufacture mental instability by plying cast members with alcohol while depriving them of food and sleep

— Denying mental health treatment to cast members displaying obvious and alarming signs of mental deterioration

— Exploiting minors for uncompensated and sometimes long-term appearances on NBC reality TV shows

— Distributing and/or condoning the distribution of non-consensual pornography

— Covering up acts of sexual violence

— Refusing to allow cast members the freedom to leave their shows, even under dire circumstances
It gets worse. The attorneys then allege in the letter, which was obtained and published by TMZ, that NBC has "threatened [cast members] with ruin should they decide to speak out about their mistreatment." They also order that NBC retain the reality stars' private information that includes "nonconsensual pornography in connection with cast members...[and] alleged sexual violence perpetrated by or against cast members ..." Obviously, it's a concern that certain evidence of any alleged mistreatment or misconduct might be destroyed or modified.
As of now, names of the reality television talent that spoke to Freedman and Geragos have not been made public, but Freedman told Variety that "roughly 50 reality show cast members from various docuseries and competition shows" were in touch. According to Freedman, they all believe they were "used and unfairly" treated by television networks and streamers—NBC, obviously, being one of them.
"I think this is going to be just the start of the truth telling about what's really going on," Freedman told the outlet. "I've met with a lot of people who told me a lot of stories. This is going to end up being a war and I'm going to lead the war."
"Something has to change because the current system is broken," Geragos echoed.
Meanwhile, a spokesperson for NBC Universal responded to the letter via a written statement: "NBCUniversal is committed to maintaining a safe and respectful workplace for cast and crew on our reality shows. At the outset, we require our third-party production partners to have appropriate workplace policies and training in place. If complaints are brought to our attention, we work with our production partners to ensure that timely, appropriate action is or has been taken, including investigations, medical and/or psychological support, and other remedial action that may be warranted such as personnel changes."
Representatives for Frankel did not immediately respond to Jezebel's request for comment.

The list of reality stars who've publicly criticized production or the networks that employed them is pretty damn lengthy—from The Hills villain, Spencer Pratt, to several contestants on the Bachelor franchise, to a number of housewives, including Frankel herself. Thus, I can only imagine who spoke to Freedman and Geragos as part of their investigation.
"Reality stars are the stepchildren, the losers, the mules, the pack horses," Frankel recently ranted on her Instagram stories. "The ones that the entertainment industry is going to rely on, right now, to carry the water and do the heavy lifting when real stars, real A-list Hollywood is on strike."
Frankly, what this letter could result in is better than any reality show currently on television. As they say on TV: Stay tuned...