Early last year, the National Park Service spent a ton of money—$40 million—re-doing the iconic grass panels of the Washington Mall. And I will be li-vid if I see you and your friends ripping it up with your MAGA cleats and burning crosses.
You take your lawn, 18 acres of pristine turf, for granted—forgetting that it took four years of meticulous planning and execution to restore the ravaged strip from the wear and tear of hordes of patriotic men and women coming to pay homage to the steps of the Capitol.
"Everyone has a vision of the National Mall they see from a helicopter, and everything looks wonderful," Teresa Durkin, senior project director of the Trust for the National Mall said to the Washington Post in 2016. "It's not until you get down and walk around and see the impact of the sheer use—3,000 permitted events, sometimes up to 33 million visitors per year."
The same can be said of my area after giving birth to you, seven miserable adult boys, but I don't have $40 million and nobody's trying to hold an inauguration on me.
Atlas Obscura reports that the Park Service is bracing for Donald Trump's upcoming inauguration, even if the inauguration is supposed especially tiny, attracting only 800,000 boot wearers and folding chair setter-uppers.
For the inauguration, contractors are bringing in special panels, 16 square feet each, to cover up the grass. To the human eye, they look white, but they're actually translucent, which allows light to reach the grass and keep it healthy. The bottoms of the panels are honeycombed with small, square cells that protect the grass crowns from being crushed and act like mini greenhouses.


Right now, 800,000 square feet of Mall is being covered with approximately 50,000 of these panels, each 16 feet square—so many that they had to be borrowed from sports stadiums across the country.
G/O Media may get a commission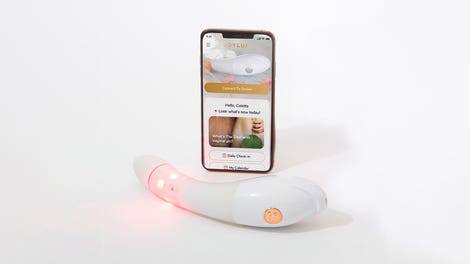 $50 Off
Joylux vFit Gold Device
"Grass is something that's taken for granted," Michael Stachowicz, the Mall's "turf specialist" told Atlas Obscura. "People can grow it in their yard and it's fine. But I don't have 30,000 people a day going over my lawn."
I don't either, but as a woman and mother many times over, it certainly feels like I do.