Amy Brian enlisted in the military for 3 years in the 90s, and then came back in 2003 only to be deployed to Iraq. But it was a trip to Wal-Mart that did her in.
In that trip, a civilian co-worker at the U.S. Property and Fiscal Office saw Brian kiss her girlfriend. So despite not asking nor telling, she was kicked out of the military.
Brian said the effort to remove her from the Guard started with a barrage of anonymous e-mails referencing her sexual orientation and a networking Web site where her photo was posted. The e-mails were sent to her chain of command, including the Kansas Adjutant General's Office.
That however, wasn't enough to separate her from the career she'd chosen, where she'd received awards and promotions and was working on a Master's degree. It took a public display of affection seen off-site by a civilian co-worker whose job was, ironically, protected from discrimination because of sexual orientation to do that.
[Sharon Watson, public affairs director for the Kansas Adjutant General's Office] said a separation from the Guard because of homosexual conduct is "not based on performance but based completely on federal law." The federal law states the military must have proof of the homosexual conduct, an admission from the soldier or an attempt or successful application for marriage to another gay person by the soldier.
G/O Media may get a commission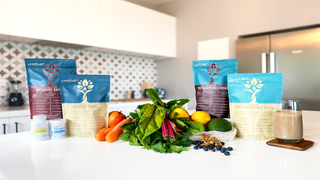 Apparently, "proof" is one person noticing that you're living your personal life on your own terms, and requires no corroboration. On the other hand, there's this:
[Brian] said she served with heterosexual soldiers who were found guilty of adultery, sexual harassment, and credit card fraud and received disciplinary actions instead of discharges.
You know, men.
More than 12,500 soldiers have been ousted from the military since the Don't Ask, Don't Tell policy went into effect in 1994. A recent study showed that last year, despite women making up a disproportionately small percentage of military personnel, more than half of those dismissed were women. While President Barack Obama has openly committed to ending this discriminatory policy that unhelpfully diminishes the number of qualified people willing to serve in our armed forces, his spokeman Robert Gibbs said on January 14th (the day after Brian was shown the door) that it wasn't going to happen right away. It just sort of seems like some people, like Amy Brian, would rather not have to be kept waiting.
Kansas Army Discharges Gay Soldier [Topeka Capital-Journal]
Related: Obama Will End 'Don't Ask, Don't Tell' Policy - But Not Right Away [Think Progress]