On Saturday, much of the cast of The West Wing reunited for a panel at Austin's ATX Festival. Blessedly, it resulted in this Twitter conversation between my mom and dad, Janel Moloney (Donnatella Moss) and Joshua Malina (Will Bailey), about this historic selfie.
G/O Media may get a commission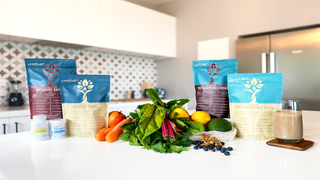 Drag him, mom!!!
She also gave us this:
Which, yes, "Brad" Whitford can get it.
During the panel, by the way, the show's creator Aaron Sorkin revealed that in order to get NBC to actually air the show, they basically had to create new demographics to demonstrate the show's appeal to a wealthier, more educated audience.
"The pilot did not test through the roof; NBC was on the fence about putting it on their schedule," he reportedly said. "So Warner Brothers, very smartly, in order to sell NBC the show, they designed four new demographics that had never been used in television before: households earning more than $75,000 a year; households with at least one college graduate; households that subscribe to the New York Times, and finally—this is 1999 and this was the most important one—households that have internet access."
We've learned so much.