Marla Maples, Donald Trump's second wife, has received a minor resurgence of fame since Trump's presidential campaign proved it had grotesque legs. She has thus far refused to speak negatively about her ex-husband, which seems undeservingly patient of her.
Trump and Maples' relationship began in the late 1980s, notably while Trump was still married to his first wife, Ivana Trump. The writing from the period depicts Trump and Maples' burgeoning relationship as endlessly dramatic and unnecessarily ostentatious: The fluorescent businessman was reportedly supremely proud of his new girlfriend's looks, and reckless in how he showed that pride.
"He had taken to unfurling a giant poster of her and showing it to businessmen," wrote Wayne Barrett in his 1991 book, Trump: The Greatest Show on Earth. "He had even run the risk in 1988 of storing her furniture and other personal items with the storage company Ivana and he used for the Trump Tower apartment during its second reconstruction. She was the heart of his double life, and he began slipping off to see her in the middle of his workday, even ducking key staff meetings."
A 1990 Vanity Fair article confirmed the poster anecdote, adding that Trump said, "The model personally gave [the poster] to me."
After the news of their relationship broke, Maples' life quickly became overtaken by a deluge of media coverage—she was forced to hide out at various Trump properties to weather the storm; her mother was reportedly "followed and spied on." Throughout the storm, gossip columnist Liz Smith told Vanity Fair at the time: "Donald overrode the P.R. people. He wouldn't take any advice and he wouldn't shut up."
G/O Media may get a commission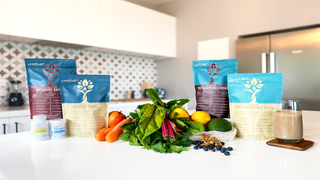 According to multiple reports, including an article published August 19, 1990 in the Sun-Sentinel, Trump also wanted approval over all of Maples' publicity photographs, and pressured her to pose nude for his mainstay, Playboy.

From the Sun-Sentinel:
"Donald doesn't want Marla to look like she's against Ivana," says Trump's P.R. guru Chuck Jones. "Donald wants picture approval. Donald says to emphasize her early years."

Notably, she did resist Trump's insistence that she accept Playboy magazine's million-dollar centerfold offer. "Trump himself was on the phone negotiating the fee," remembers a top Playboy editor. "He wanted her to do the nude layout. She didn't." ("I'm thankful for my body, but I didn't want to exploit it," Marla offers. "How would I ever be taken seriously?")
A Washington Post article puts the Playboy offer, which reportedly appeared when her relationship with Trump became public, at $2 million.

This is, for Donald, not really news: he reportedly wanted his women staffers to pose for a spread in Playboy called "The Girls of Trump," and, now famously, once described his and Marla's daughter Tiffany's future assets.
"Well, I think that she's got a lot of Marla, she's a really beautiful baby. She's got Marla's legs. We don't know whether or not she's got this part yet," he said, holding two imaginary breasts in front of his chest, "but time will tell."
The Trump campaign has not responded to Jezebel's request for comment.