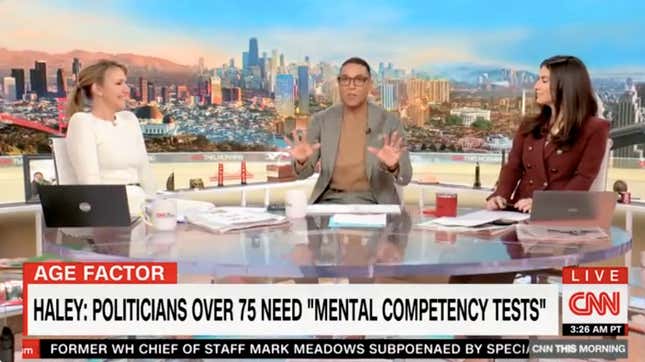 The day after CNN anchor Don Lemon ridiculously asserted that Nikki Haley—the 51-year-old former South Carolina governor and United Nations ambassador—is no longer "in her prime" during a discussion on CNN This Morning, Lemon has issued a predictably weak apology to staffers that basically amounts to "Some of my best friends are women!"

"I'm sorry. I didn't mean to hurt anyone. I did not mean to offend anyone," Lemon said on a phone call per the Daily Beast. "What I said came out wrong and I wish I hadn't said it. I believe women of any age can do anything they set their minds to. The people I am closest to in this organization are women."
"When I make a mistake. I own it and I own this one as well. I understand why you are upset and disappointed," he continued on what TMZ reported was a 90-second phone call.
Now, if you're thinking Lemon's supposed remorse sounds as corny as he just looked at the Michael Kors show during NYFW, you'd be correct! His apology is pretty fitting, though, considering just how categorically absurd his comments on Haley were:
G/O Media may get a commission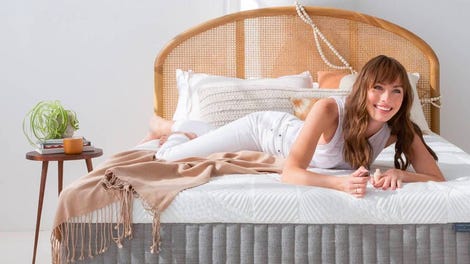 Sleep Sale
Sleep Sale - Brentwood Home
In case you missed it, Lemon's remarks came as co-hosts Poppy Harlow and Kaitlan Collins discussed Haley's presidential candidacy and her calls for "mandatory mental competency tests" for her fellow older candidates—the ones past the age of 75.
"This whole talk about age makes me uncomfortable," Lemon declared. "I think it's the wrong road to go down. She says people, you know, politicians are suddenly not in their prime. Nikki Haley isn't in her prime. Sorry, when a woman is in their prime in 20s and 30s and maybe 40s..."
"Are you talking about prime for, like, childbearing? Or are you talking about prime for being president?" Harlow replied.
"Don't shoot the messenger, I'm just saying what the facts are," Lemon doubled-down. "Google it. Everybody at home, when is a woman in her prime? It says 20s, 30s and 40s. I'm just saying Nikki Haley should careful about saying that politicians are not in their prime, and they need to be in their prime when they serve. She would not be in her prime according to Google, or whatever it is."
Call me crazy, but of all the many things one could legitimately criticize Haley for, her age is absolutely not one of them.
Naturally, Haley had a response of her own: "Liberals can't stand the idea of having competency tests for older politicians to make sure they can do the job. BTW it's always the liberals who are the most sexist," she tweeted.
Lemon also offered an apology on Twitter. "The reference I made to a woman's 'prime' this morning was inartful and irrelevant, as colleagues and loved ones have pointed out, and I regret it," he tweeted Thursday evening. "A woman's age doesn't define her either personally or professionally. I have countless women in my life who prove that every day." We simply have to laugh.