Just in time for Valentine's Day, John Legend and Chrissy Teigen are being featured in a SEXXXY photo spread in GQ, and the dog in one of their pictures is saying what we're all thinking about the couple: OMG STFU ALREADY PLZ FOR THE LOVE OF GOD PLZ.
Look at his sad little face. This is a dog that's seen some things. Some fervent SEXXXY things. Rimjobs, probably. And penetration with flowers.
Quick question: are John and Chrissy's pillows literally the Gmail logo? Because that's what it looks like. But let's turn to this dog's inner monologue for a moment. We have an exclusive, imaginary quote:
Woof woof, in general, I am all for love. More specifically, I am all for the beautiful love of John and Chrissy, my owners, and the fact that "All of Me" is about how amazing and special their relationship is. But I'm also over it. Even though I am A DOG, I understand the reality of the fact that long-term relationships are less about fucking on top of tables while looking hella good and more about watching Netflix together angrily because you just had a fight over who was going to wash the dishes (because that same person shouldn't have to do laundry or clean the bathroom, especially if they took out the garbage last week). Frankly, I am exhausted by living in a home where my two owners are so into each other they don't even fart when the other person is around. Farting is cool, John and Chrissy!!! OK??? STOP LOOKING AT ME LIKE THAT WHEN I FART AT YOU DURING ROSE PLAY!! PLEASE USE YOUR STATUS TO TALK ABOUT HOW FARTING IS OKAY!
G/O Media may get a commission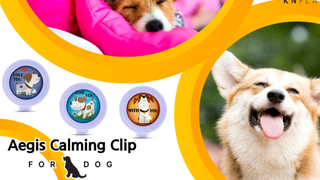 20% off
Aegis Calming Clip for Dogs
Obviously, this dog has some strong feelings, and so do I. Happy upcoming Valentine's Day, everyone! I look forward to poring over this photo spread sadly and wondering where I went wrong as I try not to strange my partner for suggesting we go to Chipotle for a romantic meal. (That's what we did last year.) (We also went to a Red Box but couldn't find anything we liked.) (SEXXXY.)
Ugh: Those dogs are apparently rescues so I fucking hate myself for hating on John and Chrissy and at the same time fucking hate them for making me not hate them and forcing me to turn that hate inward. You guys are literally the worst. Dinner at your house next week?
Image via GQ