Dr. Angelica Zen was on her way home from her honeymoon in Bali when her vacation took a last-minute swerve: she ended up delivering a baby on the airplane, thousands of feet in the air.
ABC News reports that the UCLA resident physician, whose training is in internal medicine with a focus on pediatrics, volunteered to help the unidentified woman after flight attendants asked if there was a doctor on board. Zen, who's never delivered a baby on her own even in normal circumstances, did her best with the limited supplies as well as lack of trained nurses and aides.
"My training is in internal medicine pediatrics so we do adults and kids but really no pregnant woman at all, so since my training we haven't done much OBGYN," said Zen. "I was a little bit nervous."
According to Zen, everything went very well. The crew provided excellent help and the other passengers, most of them asleep during the nine hour flight from Taiwan to Los Angeles, according to ABC, didn't wake until the lights went up in the plane so that Zen could see what she was doing as she delivered the baby.
The plane made an emergency stop in Anchorage, Alaska instead of going all the way back to California. The mother and baby were doing well when they left the cabin, and their biggest concern now is reportedly whether the baby was born close enough to Alaska to be considered an American citizen.
G/O Media may get a commission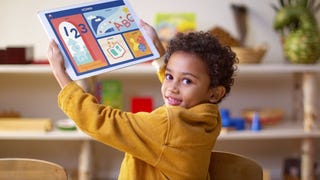 30-Day Free Trial
Homer Learn & Grow Program
Zen, who was able to communicate with her patient in Mandarin, making things just a little easier, is delighted that everything went so well. "I was relieved the baby looked very healthy," Zen said. "And I was very happy for the mom as well."
Does she get free flights for life now or what?
---
Contact the author at mark.shrayber@jezebel.com.