If there are two things I love on this earth, it's politics and wine. If you don't believe me, you may scroll through Jezebel's many debate liveblogs from the past few months in which I participated; I guarantee I was partaking in the vino through almost all of them.
So imagine my delight when a newsletter came to my inbox from the good people at The Nation, touting an actual WINE CLUB with the tagline "World Class Wines That Support Progressive Journalism"! It really appeals to the senses, doesn't it! As if that wasn't enough, the subject line read, "Does the Donald Drive You to Drink?" WHY YES! YES HE DOES! (As previously evidenced in Jezebel's debate wineblogs!) God, The Nation fucking gets me. Where's the party?!
But imagine my disappointment when I realized the email was not, in fact, inviting recipients of its newsletter to come over and indulge in some primo Montepulciano and good political convo; it was in fact asking recipients to opt in to some thing where you pay them $70 and their exclusive cast of progressive sommeliers sends you a bottle of "organic or sustainable" wine a month, made by unionized or cooperative or environmentally sustainable workers. This is a very good cause, but to be frank, I am not going to join. All I really wanted was to hang out with my respected political elders and get crunk. If I'm wrong for that, I don't want to be right.
That is why I have decided to launch my own, competing wine club; rather than a mail-order system, it is adherent to the rules of, say, a book club. In my wine club, we will meet in a previously agreed-upon public place (chosen by democratic vote, OF COURSE) and drink a previously agreed-upon wine (BYOW), which is really very likely NOT to be unionized or sustainable but will absolutely fall within a reasonable expectation of low cost and will absolutely be fucking delicious, at least after you've had a couple glasses.
What's more, by hanging out and drinking wine with me, you will DEFINITELY be supporting my personal progressive journalism! A cause we can all feel great about.
G/O Media may get a commission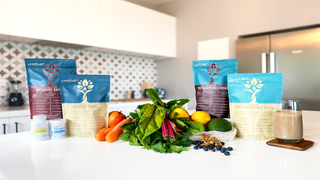 If you're all down for January, we shall be meeting later tonight in Central Park at the Columbus Circle entrance, a lovely location with a beautiful scenic view of Trump Tower. We will sit on a park bench and drink our wine from a paper bag while engaging in rigorous conversation, and when we are done (depending on vibe and level of inebriation) we will discard our wine bottles in the general direction of Trump Tower.
Anyone can join! (Must be 21!) Here is the list of each month's wines:
January
2015 Gato Negro Cabernet Sauvignon, $4.98
"Medium bodied with blackberry jam aromas against a slightly spicy and minty background. Sweet soft tannins and concentrated red fruit flavors make this an attractive smooth wine for any occasion" -Lisa's Liquor Barn
February
2015 Cupcake Vinyards Petite Sirah, $7.79
"This Petite Sirah from California's cool Central Coast areas is hardly petite in nature. Dense and full-bodied, this wine is bursting with dark cherry, luscious blackberry and bittersweet espresso flavors against a creamy backdrop." -Cupcake Vineyards
March
2015 Yellow Tail Shiraz, $7.99
"The Yellow Tail Shiraz is a fine, ripe-fruited red with good persistence on the palate; soft tannins in the finish." -Liquor Liquidator
April
2015 Barefoot Cellars Pinot Grigio, $6
"Affordably priced, this wine is crisp and flavorful." -Gayot
May (It's my birthday month so we will be drinking my favorite wine product of all time!)
2015 Sofia by Coppola Blanc de Blancs, $3.99
"The wine is very nice, light and fruity. They are perfect for when you just want one drink and don't want to open a whole bottle. I also like that they are so portable - nice for bringing to an event like a block party when you want something different than the usual beer offering." Commenter, Binny's Beverage Depot
June
2015 Oreana Vineyards Happiness Syrah, $6.99
"This wine label leaped out at me because of the kitsch value. How retro, eh?" Vine Designs
July
2015 Franzia Sunset Blush, $9.99
"Delicate pink hue with strawberry flavors; easy to drink" -Franzia
August
2015 Robertson Winery Natural Sweet Rosé, $5.99
"Eligible for 10% Case Discount" -Marketview Liquor
September
2015 Chateau Diana Merlot, $8
"I was given a bottle of Merlot for my birthday....Wow....Love it!!!!!!" -Commenter, Chateau Diana
October
2015 Carlo Rossi Paisano Chianti, $14 (4 Liters)
"The name means 'friend.'" -Argonaut Liquor
November
2015 Korbel Brut, $11.98
"Our most popular champagne" -Korbel.com
December
Nicki Minaj Myx Fusions Moscato, $2.99
"The Moscato flavor is blended with natural fruit juices that gives it that delicate sweetness. This flavor is very versatile, subtle enough to pair it with pasta, seafood dish or ending the night along with dessert." -Savor The Moment
JOIN MY WINE CLUB TODAY!
---
Contact the author at julianne@jezebel.com.
Image via screenshot