Though Kylie Jenner's not the self-made (lmao) billionaire she's often allowed herself to be portrayed as, she still has A Ton of money. Just last year, she topped Forbes' list of the highest-paid celebrities, raking in nearly $600 million in 2020 alone.

Or did she??????????????
That's what I'm wondering after learning about this whole GoFundMe news fiascina.
To recap: The youngest KarJenner posted on her Instagram Story sometime over the weekend I guess (it's either been deleted or expired so I can't confirm the timing for myself) asking her followers to donate to a GoFundMe for her makeup artist, Samuel Rauda, who recently underwent surgery following an accident.
She faced backlash for this on social media, Newsweek reports, since Rauda's family's GoFundMe had a $60,000 goal and Kylie probably blows through $60,000 every time she blinks, given her staggering net worth—but what if she's been lying to us for years and actually doesn't have hundreds of millions to her name, much less the $60,000 needed to help her employee recover in peace? Better storm her bank vault, seize her assets, and redistribute whatever's found just to be safe.......
G/O Media may get a commission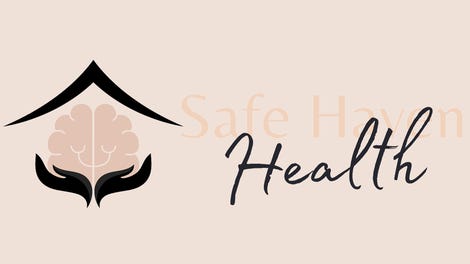 Addiction counseling
Safe Haven Health
---
LeBron James suffered what sounds like a very bad ankle sprain and is off the court indefinitely. [Us Weekly]
It would appear that some guy performed a staged rendition of Alanis Morissette's Jagged Little Pill bonus track in Johnny Depp's Hollywood Hills mansion, i.e., broke in, made himself a drink, and took a shower. [TMZ]
In her upcoming memoir, The Beauty of Living Twice, Sharon Stone details several instances of harassment she experienced on set like the time a director antagonized her because she wouldn't "sit in his lap and take direction" and the producer who told her to "fuck my costar so that we could have onscreen chemistry." [Deadline]
And in other Sharon news, The Talk's going on hiatus following Sharon Osbourne's racist "Don't call me racist!!" on-air freakout in defense of her buddy, Piers Morgan. [Us Weekly]
Bella Thorne is engaged! [Hollywood Life]
I've got some bad news and some good news. Mrs. Doubtfire director Chris Columbus cleared up rumors about an NC-17 cut of the film filled with Robin Williams' uncensored, expletive-filled ad-libs, confirming that it doesn't exist, but!!!! He says there's an R-rated cut out there. [Entertainment Weekly]
"The long hours, emotional pull, the early calls were all worth it in the end," Pose star Mj Rodriguez wrote on Instagram after wrapping the groundbreaking FX series' final shoot. "This show has changed my life, And I wouldn't have it any other way. So, thank you, Pose fam, we did it! We changed the world, and we showed them how to love a bit harder again!" [Deadline]
Gagaccini, bambini! Lady Gaga's House of Gucci character is apparently going to narrate the film in which she stars opposite Adam Driver. [Twitter]
Italianx queen!