Demi Moore is returning as the face of Ann Taylor for the holiday season. Her forthcoming ads were shot by Norman Jean Roy, and although they show the actress in a snowy forest, they were created at a Los Angeles photo studio. Moore had no comment about her marriage to Ashton Kutcher, which is obviously all the tabloid and fashion press cares about in regards to her right now, but did issue some boilerplate about Roy's "creative vision." [WWD]
---
Here are some more ads for Versace's H&M collaboration. [DS]
---
G/O Media may get a commission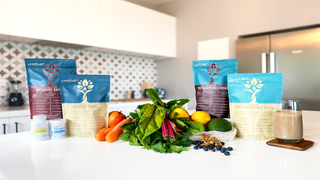 Photos of Giambattista Valli's one-off collection for Macy's have hit the Internet; there are lots of pieces that use Valli signatures, like pink, and leopard print. Having seen the line in person last night, we can report that the fabrics are not too shabby, either; this trapeze line black dress with the ruffled hem particularly stood out. [Style.com, Fashionologie]
---
At last: video of Hamish Bowles auditioning for X Factor in disguise. [Vogue.com]
---
New details of next year's Met ball and Costume Institute show have been released: as rumored, the show will feature the work of Miuccia Prada and Elsa Schiaparelli, two Italian designers known for their provocative work and interest in contemporary art. Amazon.com is sponsoring the thing, so Jeff Bezos will be the honorary chair of the ball — which is a little random. Baz Luhrmann will consult on the "creative direction" of the exhibit, which, oh help us God. Please let it be good, old Strictly Ballroom Baz and not cheesy, awful Australia Baz. [WWD]
Carré Otis and Coco Rocha stopped by Anderson Cooper's talk show yesterday to discuss model age. Rocha, who was scouted at 14 and began working at 15, praised the Council of Fashion Designers of America for attempting to call attention to the problem by requesting that designers not use any models under age 16 for runway work; that request was not completely honored, and as Rocha notes, the suggested age restriction doesn't even extend to photographic work or any work outside of fashion week. Otis says she was too young when she began living independently in agency apartments and traveling for her career. "I don't think any young woman should be put in that situation, period. It's like, would you let a 13 or 14-year-old drive a car? They're not ready." [Anderson Cooper]

It looks like Catherine Malandrino has been saved from bankruptcy. The designer, who does an estimated $20-$30 million in sales per year and carries debt from an ill-timed pre-recession retail expansion, had been looking for an investor since late 2010. After talks with Kellwood broke down, Malandrino's New York boutique closed for several weeks for "inventory." Today it was announced that, as rumored, Elie Tahari would be buying a stake in the brand. Joining him is Arthur S. Levine. The size and dollar value of the deal is not known. [WWD]

Liz Claiborne just sold Liz Claiborne. The company, which previously made J.C. Penney the exclusive seller of the Liz Claiborne brand, has now sold the brand to the retailer. Liz Claiborne also sold off Kensie, Dana Buchman, and Monet, and ended its licenses for DKNY Jeans and DKNY Active. The total value of these deals is $328 million, which will certainly help with Liz Claiborne's debt problems. In a statement, the C.E.O. addressed the prospect of a second recession, a situation he says Liz Claiborne will be better equipped to meet as "a more appropriately leveraged" company. [WWD]

Dolce & Gabbana took Dodai's imaginary boyfriend out to dinner. That was nice. [WWD]

Italian fashion's head honchos say they are sticking with their plan to schedule Milan's spring shows to conflict with New York fashion week and London fashion week, in spite of pleas from Diane von Furstenberg and Harold Tillman to reconsider, and threats of a Condé Nast boycott of the Milan shows. [WWD]

Fashionista asks whether the popularity of street style photography is promoting yet another unrealistic ideal for women — that of the perfectly thin, designer-dressed individual who is also a "real" person supposedly just going about her daily life. "I hate fashion week. It's the only time I ever feel really insecure about my looks," says one anonymous editor. [Fashionista]

Uniqlo's parent company announced that its profit for the year ended August 30 fell by 12% compared to the previous year. The company still made an operating profit of $1.43 billion. Overall sales rose 0.7%, but sales from Uniqlo stores outside of Japan rose 28.7%. [WWD]

Burberry's having (another) good year: in the six months to September 30, revenue rose 29.5%, to $1.34 billion, over the same period one year ago. Sales were up 44%. [WWD]

Levi's net income in the quarter just ended rose by 14.2%, to $32.2 million. [WWD]

And now, a moment with Tom Ford, who's talking lipstick names, and who, astoundingly, doesn't seem to realize that he's already done the most Tom Ford-iest thing ever, no seriously, Tom Ford, you can stop with the SexyTalk now, anytime now, how about now, now's good for us:

My favorite is Lost Cherry. If you wear it, and you haven't, then you just might.