Demi Lovato has responded to claims that she criticized Taylor Swift in a recent interview with Glamour, when she accused Taylor Swift of "tearing Katy Perry down" and claimed no one in her squad "has a normal body." In case you don't remember, or simply didn't care at the time, here are her comments:
To be honest, and this will probably get me in trouble, I don't see anybody in any sort of squad that has a normal body...It's kind of this false image of what people should look like. And what they should be like, and it's not real…. It's not realistic.

[...]

And I think that having a song and a video ["Bad Blood"] about tearing Katy Perry down, that's not women's empowerment.
After her comments became a story (several stories, in fact), Lovato took to Twitter with a masterful bit of double speak that both suggested her remarks were taken out of context, and claimed they were what "everyone" has been wanting to say for some time.
"Words can be taken out of context," she appears to be saying, "but not these words. No, these words are the words I meant to use and need no additional context to make them perfectly clear."
Meanwhile, a source close to Swift gave the following statement to E! (bold mine:)
"Taylor has a tight group of women in her life that all have her and each others' back and sometimes people just want that. She thought it was unnecessary for her to make those comments. They both have never been really good friends."
G/O Media may get a commission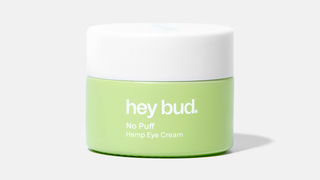 15% off
Hey Bud - No Puff Hemp Eye Cream
---
Kim updates! A spokesperson for the Paris police sort of blamed Kim for showing off her jewels online! The concierge may have been in on it! Zut alors!

1. While being interviewed by CNN, a "spokesperson for the Paris police department" named Johanna Primevert had this to say about the robbery, agreeing with Kardashian friend Karl Lagerfeld:
"It was really the celebrity who was targeted, with possessions that had been seen and noticed via social media, and it was these goods that the attackers targeted."
It's not hard to notice enormous rings, but how many millions of people have noticed them without deciding, "You know what? I'm going to tie Kim Kardashian up and steal them them from her."
2. A "critical witness" in the investigation (seeing as how there's no video footage) is the building's concierge, whom TMZ reports "opened the door and led them [the robbers] up and was in there the whole time." Though he too was handcuffed and held at gunpoint, Kim claims he was "extremely calm."
3. Kim is planning on "scaling back her public appearances."
Understandable.
[Daily Mail / TMZ / Celebitchy]
---
Looks like Naomi and Liev are fine.

---