The story Jezebel friend and fashion blogger Tavi Gevinson styled for Blackbook's September issue is out. And it features one Christine Staub, the daughter of stunt lesbian crazy-person Danielle Staub.
Christine is 16 — or two years Tavi's senior. Gevinson has a few styling gigs under her Rei Kawakubo belt (most notably, she once styled for Pop), but Staub's modeling experience seems to comprise a few test shoots and one cover of the fashion week comedy-gossip rag The Daily (she looked very uncomfortable). This spread, called "Nobody's Daughter," is Staub's first real magazine editorial.

G/O Media may get a commission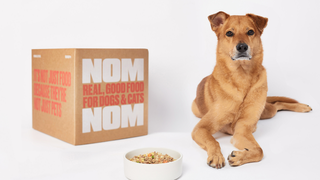 The story was shot by Annelise Phillips.

We dig the rainy-summer-camp atmosphere and Gevinson's styling choices. (We're not just saying that because she's a guest blogger 'round these parts — we're saying that because we love Proenza Schouler and Rodarte even though we will never, ever own any.) But does Christine Staub have to look so dang bored in every shot?

And as they say in the biz, she loses the neck.

Hey! In this shot, something resembling an expression commonly understood to denote human emotion is crossing her face. It might even be called a "scowl." At least it's...something?

It's not really fair to compare a teenaged modeling newbie to Tavi's original choice for this story, the practiced poseur Chloë Sevigny. But Christine has a thing or two to learn. Modeling: it's harder than it looks! (Not really. But yes, a little.)
Fashion Gallery: Nobody's Daughter, Styled by Tavi Gevinson [Blackbook]